Is Thailand safe for travel?
Thailand is one of the places that would undoubtedly be on the bucket list of all the travelers who are in love to explore international destinations. Thailand has it all. Right from the night clubs, pubs, adventure activities, fantastic scenery, shopping malls, and more.
It is one such place that would become a favorite to everyone within an instance — considered to be one of the safest destinations, a lot of people from across the country flock into Thailand. However, it becomes the responsibility of every traveler to answer the question: Is Thailand safe for travel?
The ones who are into solo traveling generally choose Thailand to start with, group travelers. Bangkok is one of the most happening capitals, and people go here to witness the fantastic nightlife culture. On the other hand, Pattaya is another famous destination in Thailand that attracts a lot of tourists too. In this write-up, we are here to explain everything that one must know when they plan their visit to the most beautiful country, "Thailand."
Is Thailand a safe place to travel?
Planning a trip to another country can be quite an exciting thing, but, at the same time, it is mandatory to understand the rules and regulations, policies of the country before you travel. Along with that, it is also quite essential to get to know about safety-related issues too.
So, the significant chunk of this article speaks about, how safe is travel to Thailand. Well, there are a lot of reasons to understand whether a country is safe to travel or not. Once this bit is clear, then there would not be any obstacles that could hinder the trip. So, let us quickly come to an understanding if Thailand should be your next international to go to keep in mind, is it safe to travel to Thailand?
Planning for a trip requires a lot of focus and attention. As you pack the trolley safely, it becomes essential also to understand the safety within every nook and corner of the country that you are traveling. Traveling without getting all the details in hand can turn out to be quite dangerous, and most likely, the vacation may end up turning into a disaster. Therefore, while planning a trip to the South or the North of Thailand, it is mandatory to have all the details handy.
Travel to Thailand safety in further detail
Like most of the other countries, Thailand also has South and North regions, both extraordinary in their ways. South Thailand is one of the most gorgeous amongst the two because of the surreal atmosphere it has. There are several impressive beaches, massive temples, and lovely bays that one would certainly want to go.
These places are the major landmarks of the area. Hence, it becomes crucial to choose South Thailand as the next destination for a fantastic vacation.
Now that we have a clear understanding of the segregation of Thailand, it is time to dive more into the safety and get to know it is safe to travel to Thailand, especially the South. Some of the must-visit places in South Thailand are Ko Tao, Mu KO Ang Thong, Ko Phangan, Railay, Ko Lipe, Phuket, and so on.
   How safe is the South of Thailand?
The beautiful places in this world are always the dangerous ones too. Likewise, South Thailand, which has some of the most precious and the rarest gems hidden in her bosom, is a pretty sensitive area. Since there are a lot of political activities going on in this area, it makes the situation quite vulnerable.
Incidences of violence like hooting, bombings, and other kinds of heinous acts do happen in this region. A lot of civilians, armed force members, and other government body members are always on the target list. There are several incidences of people losing their lives too. At times, the group also target the significant tourist places that attract the majority of the population like the discotheques, bars, pubs, markets, shops, bar, and restaurants.
Apart from casualties, such events even involve deaths too. Hence, traveling in this area can be quite unsafe. Though there is over 3500 death since 2004, Thailand Government has taken several measures for the safety of travelers.
If a traveler is found to be a suspect by the authorities, they have full power to snatch all the documents and boycott them from traveling. Rights to ban the media, check the travelers thoroughly, and restrict them if suspected are also given to the authorities.
Despite all these things, the hotels that are outside Hat Yai Central District are considered to be safe for travelers, according to the British Foreign Office and the United States Department of State. The train that runs in the junction of Padang Besar is also considered to be safe.
Hence, it becomes quite essential to get to know everything before traveling to South Thailand. One must also know that the beaches are pretty far from the regions that fall under the forbidden zone. Hence, considering traveling to South Thailand, keeping in mind the recommendations from the government bodies would be a good thing to do.
How safe is the north of Thailand?
The northern part of Thailand is full of greenery everywhere. While Southern Thailand has spectacular beaches, North Thailand is abundant in terms of forests, jungles, mountains, and culture. Traveling to this part of the land can be a different experience altogether. However, getting to know travel to Thailand safe is very important. In this bit, let us quickly take a tour to understand the safety in Northern Thailand.
Places like the Mae Hong Son, Pai, Nan, Chiang Rai, Sukothai, etc.., are part of North Thailand. These are some of the best tourist attractions where a lot of people visit. This part of Thailand speaks majorly about the culture and the diversity of the country.
Generally, North Thailand is not as sensitive as the South is. Therefore, going to any of these places for hiking or trekking will not be an issue. However, it is mandatory to go through the rules and regulations from all the possible government advisories.
Then only step into any of the places. Going to any of these places does not fall under any restrictions, but the ones that are incredibly close to Burma Border are not safe. Places like Pattani and Yala, along with Narathiwas, are great to avoid when you are traveling.
How secure is in Bangkok?
When you are in Thailand, it is a sin if you do not consider experiencing the nightlife that Bangkok offers. Bangkok is the most happening place in Thailand and has been a favorite destination to all, irrespective of the age groups. Some of the brilliant pubs and bars are present in Bangkok; hence, this is one of the must-go-to destinations when you are exploring Thailand.
Bangkok is one of the safest places to be in when you are in Thailand because it is always lit, and there is a lot of people. Most people do not spend enough time in this city, but the most profound people are in Bangkok, and you get to meet them when you choose to extend your stay here.
Well, when it comes to safety, it is the responsibility of the traveler to be cautious all the time. Reading the tips below can make your stay in Bangkok a memorable and erase the doubts of safety issues when traveling to Thailand.
There is no danger
Since the city is always busy and has a fantastic nightlife, the severe chances of any threat are pretty low. Hence, one need not worry about going out at night because this place is famous for its splendid nightlife.
It is quite dangerous for pedestrians
Crossing the streets can be hazardous, too, especially when the motorcyclists run over you even with the signal lights being red. Yes, you read it right! The traffic in Bangkok is uncontrollable, and at times, the bikers may also start using the sidewalks, and the footpaths meant for pedestrians. It is one of the things to have in mind while in Bangkok.
A photocopy of the passport is mandatory
Carrying the original documents, especially the visa, can be quite dangerous. Hence, it is compulsory to carry a photocopy of the passport everywhere you go. It is also equally important to lock the original passport safe inside a cupboard or any other safety chest given to you at the hotel or hostel.
Do not accept drinks from a stranger 
Abandoning a glass of your juice to talk to someone and taking a drink from a stranger at the night club or a bar can be extremely dangerous. Therefore, if you already have a drink in your hand, it is essential to carry it along with you or finish it before choosing to walk away to attend someone. Else, you could also decide to give it to someone who you know very well.
Say "No" to drugs
The Government has full authority to impose death penalties on those who are carrying, trading, or illegal usage of drugs in some cases. Under every circumstance, the authorities have all the right to penalize the crime and jail the suspect. Hence, using drugs in Thailand is a serious offense, and the person using drugs can immediately be sent to prison as well.
King is the god
A separate law, lèse majesté law, speaks about the rules and regulations that one must follow regarding the Royal family when they are in Thailand. A keen watch on everyone is present all over Thailand, and staying away from all these things can make you realize the answer to the question: is travel to Thailand safe?
There are incidences where people got to jail for some of the most negligible offenses. People liking the Facebook posts of the Royal Family, a woman wearing a black dress during the King's birthday, a person mocking at the King's dog, and so on are some of the silliest reasons that have lead people to some severe punishments in Thailand. Hence, it is quite beneficial to stay shut when it comes to the Royal Family. Refrain yourselves from committing any of the below acts to ensure that you are safe in Thailand.
Speaking ill about the royal family is wholly forbidden
Talking negatively about the royal family is not right
3-15 years of imprisonment for those who involve in the above acts
Taxi scams are the most common
Taxi drivers would generally avoid using the meters, and this can be quite heavy on your pockets. It is always wise to perform thorough research before you hire a taxi. When in doubt, always look for a second option. It is also good to seek the help of maps if you find yourselves waiting unnecessarily in traffic where there could be an alternative route.
It is also good to use google maps if you feel you that the driver is going in the wrong direction. It is one of the most common scams seen in Bangkok. Also, you must check for a meter that works and get into such cabs.
8. Having travel insurance is wise 
Every country has a drawback when it comes to safety, and so does Thailand too. There are scams here also. People engage themselves in petty thefts, and bag snatching. Hence, it is always good to have travel insurance with you if you want to have safe travel.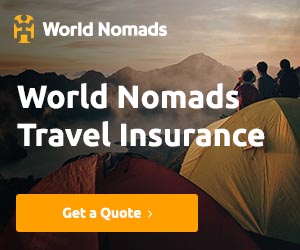 Well, these are some of the things that one must keep in mind to ensure that your travel to Thailand is safe when they are in Bangkok.
Despite being one of the most popular places in Thailand, it becomes the responsibility of every traveler to watch their backs. Unless and until a traveler uses his/ her common sense, then every area would turn out to be dangerous.
Hence, it is mandatory to understand the rules and regulations carefully before paying a visit to any country. We have now realized safety rules when traveling in Thailand, now it is time to understand how safe Pattaya in the next section is.
How safe is in Pattaya?
A quaint fishing village is now one of the most of Thailand's happening touristy spots. Traveling in Pattaya can call for an unfortunate incident all of a sudden. Murders are pretty standard in this region. So, it is essential always to stay cautious when you decide your trip to Pattaya. So, shall we quickly take a sneak peek of some of the things to stay away from in Thailand? There is a part of the safety measure when you are in Pattaya?
It is good to stay in groups when you are here. A lot of thieves come in disguise as artists, and this can be quite an alarming situation. Capturing, stealing, robbing, and bag snatching is pretty standard here. Hence, it is always a better deal to move in groups, or with a friend rather than by yourself.
Families are to be over cautious
Bars are the most common things in Pattaya, and there are thousands of bars which are full of adults. The youngsters make it pretty uncomfortable for the families at times. So, families! Watch out before planning.
   Do not misbehave with the locals
At the restaurant, at the bar, or in a hotel, do mind your feet position. Never point it out at others, and also remember not to pick a fight with the locals. Rubbing heads here is not acceptable, and removing shoes at every spiritual and religious place is the safest thing to follow. When you see a Buddha statue, avoid rubbing the hands over his head and also walking in with a pair of shoes.
   Do not be rude at the sellers
A touristy place like Pattaya has several street sellers. Shooing them away, rudely, or yelling at them can be dangerous. A thank-you with a smile would do the magic. Remember to stay polite always.
   Open sewages make the beaches dirty
It is one of the major drawbacks if you choose to visit beaches in Pattaya. Letting the sewages out directly to the beaches is one of the dirtiest things in Pattaya. The sludge at the bay enters the beach, making it filthier.
Hence, this is one of the things to consider for your safe travel, when you are in Pattaya. Malaria, Dengue, and other diseases can easily spread with sewage water as the mosquitoes are in abundance here. Hence, this can be one of the must remember things for tourists who come to visit Pattaya.
   Club Raids can be annoying 
It is a club destination in Thailand. The cops stay out of these clubs generally, but, at times, if the police have a suspect of the club selling or using drugs, they would immediately shut them down and start searching. The police also impose death penalties, imprisonment, death sentences for the consumption of drugs.
   Be careful with the massages
Well, we all know that Pattaya is famous as a "Red Light" district amongst the several other regions in Thailand. Most of the people, especially the youngsters, go here to have fun and experience everything they want to. It is not a surprise if a girl walks towards you and asks if you are in for a "Thai Massage."


The massage she refers to means a lot than the actual massage, and it comes with a price. Massages come with a "Fixed Price" tag but, at times, you would end up with ladies who can start going above the slabs and looting you. Even before they start with a massage, it becomes your responsibility to check with them correctly.
Well, Pattaya is a fantastic place in Thailand to visit, but only after you understand what precautions should you take to keep you safe when you travel there. Even the most beautiful and lovely destinations can give you horrible experiences. Be aware.
How secure it to travel in Thailand these days?
It is pretty safe to travel to Thailand these days because of tight security. However, there are petty crimes like bag-snatching, chain-snatching, mugging, and cheating. Hence, the tourists should be careful while they travel to the "Land of Smiles." Terrorist attacks due to religious issues in South Thailand are still prevalent; however, violence activities around tourists are sporadic. It also has a lot of political influence too.
Well, tourists should still be safe because some of the crimes related to sexual harassment, assault, and molestation are still possible. These kinds of activities usually happen at the parties in clubs, beaches, and pubs.
Along with this, the tourists should also take care of the credit cards and their belongings properly because chain-snatching, theft, and rapes may also happen. Jet-skis, motorbikes, tuk-tuk, and taxi scams are also pretty common to occur. Hence, as tourists, it is mandatory to follow specific rules to make your Thailand travel easy, comfortable, and most important, safe.
It is always a great thing to let your family know about your whereabouts
Share the current location with your friends and family
Try to always stick to a group even while traveling solo
Do not pick a fight unnecessarily with the locals
Try not to accept free drinks at the bar and do not handover the glasses of your drinks to anyone else.
Accepting free massages and walking away with an unknown person can also turn out to be harmful.
Be cautious about the police officers that offer help; some are fake too.
Though it is the 91st safest country amongst all the others, it is still riskier when it comes to the overall crime rate.
How safe is to travel during Songkran?
Songkran is one of the most important festivals which everyone will be looking forward to in Thailand. Traveling during this time of the year can be quite a challenging affair as the chances of getting wet would be higher. Catching fever like Dengue because of mosquitoes is also quite large. Hence, planning your trip accordingly during this festival is required.
How to keep your belongings safe in Thailand?
Carrying everything original may not be a great idea while traveling in Thailand. One can choose to get a locker at the hotel where the accommodation is and lock all the documents safely.
Carrying the photocopies of the original documents is an excellent idea because, at times, it becomes essential to show them to the cops during emergencies. Also, some of the clubs might ask for identity proof due to security purposes. Hence, carrying a photocopy of the document is a must.
Keep all the documents in a safe locker at the hotel
Do not wear jewelry in excess
Avoid carrying a money pouch around your waist; this can attract unnecessary guests
Taking money in a backpack while you travel is a good idea, it maintains a low profile
It is good to carry a card. However, one must be extremely careful if it is a credit card as the scams regarding the credit cards are pretty high here.
If there are no lockers at the hotel, one can also choose to pack the money and hand it over at the reception after signing a few documents. These things are safe in the locker that is at the reception as it requires a couple of keys to access the valuables.
Check for the safe locks before leaving anything in the room.
Formal Thai government recommendations for safe travel in Thailand
Government travel advice https://www.gov.uk/foreign-travel-advice/thailand
There are several rules as per the FCO (Foreign and Commonwealth Office) concerning the provinces like Pattani, Yala, and Narathiwas. Some of the other places in South Thailand are extremely sensitive too. Traveling in these districts is also forbidden. The only train like that is safe to visit is the one that runs between Hat Yai and Pedang Besar.
According to the FCO, the following are to take care while traveling in Thailand.
Public meetings, gatherings, and other protests are not the right things to attend when you are here.
Demonstrations, marches, and other community programs are also likely to be in danger most of the time.
It is excellent to avoid meetings, statements, and another gathering that has political influence.
Accusing the King and their decisions can invite troubles to people, and this includes death sentences and long-term imprisonment.
Explosions in Bangkok are frequent, and this is due to the terrorist's activity, and generally, the place is under high vigilance.
The quality of air in certain places like Bangkok and Chiang Mai is inferior, and this can lead to severe health problems.
The weather conditions can also be harsh at certain times. Taking the right measures and wearing appropriate clothes is essential.
Local laws on customs are pretty stringent. Hence, understanding all these things before paying a visit can make the trip memorable.
Accidents are pretty high as the motorcyclists are seen occupying the sidewalks meant for the pedestrians. Hence, being extra careful by following the traffic rules is essential.
You are wearing helmets while riding is again another essential rule in Thailand.
Importing more than 200 cigarettes per person at a time is against the customs laws.
One needs to pay a hefty fine if caught smoking in restricted areas.
E-cigarettes and vaporizers are illegal in Thailand.
Lawson gender-changing are pretty relaxed here. So, be careful with what you speak about the LGBT community.
Killing of animals for hides, skin, fur, and other things are entirely against the law. These heinous crimes can lead to imprisonment and other severe punishments.
How safe are bars and clubs?
Most of the people come to Thailand to experience the nightlife. Especially in areas like Pattaya and Bangkok, the pubs are generally full of people going crazy over the music. This legendary nightlife also has cons. Let us quickly understand some of the rules which one must follow in Clubs and Pubs.
It is common to encounter a lady-boy, don't just go with them thinking they are ladies.
Do not accept drinks from strangers, and do not abandon the drinking glass and come back to it later.
Avoid speaking to friendly strangers in the bar and making unnecessary acquaintances.
Do not indulge in bucket drinks, the dangerous potion that can immediately make you blurry and can lead you into unwanted situations.
Is it safe to travel during monsoon?
Rainy season in Thailand can be lovely when the planning is right. August to October is the month that experiences the maximum rainfalls in Thailand. The moisture in August is quite unpredictable, whereas, in September, Thailand experiences a lot of rains that won't stop.
During October, the rainfall is generally high during the first few weeks, and later, it reduces gradually. Heavy rains might also result in floods, which can be a hindrance to the travel plans.
Trekking enthusiasts, this season is not the right time to plan your travel because access to the elephant sanctuaries, visiting the beaches is less likely to happen.
Planning a visit to places like temples, historical monuments, and other cultural centers is possible even during the monsoon.
Floating market tours and hiking up to the mountains will not happen during this season.
Cities like Bangkok, Chiang Mai, and Chiang Rai, Phuket, Koh Samui are the places to go during monsoon because they experience lesser rain than the other parts of the country.
Most of the restaurants, hotels, and pubs will offer great discounts during this season because the business is very less in comparison to the peak seasons.
The facts about safe solo travel to Thailand
Though not the most reliable, this is one of the places that attract a lot of tourists. Some of the solo female travelers acknowledge Thailand to be a great country to travel; however, the matter of safety remains dicey. Let us quickly check some of the essential things that a solo traveler needs to follow when they are in Thailand.
How safe is to travel alone in Thailand? 
This place is mostly safer for solo travelers, and since there is an excellent tolerance towards gender, Thailand is one of the must-go-to places for all the solo travelers. Though the country has a prominent red-light district hence, it is important to stay cautious. Attention towards men is higher than women; therefore, female solo-travelers can consider themselves safe when they are here.
All the precautions related to food, drugs, drinks, clubs, and sex and also hiring taxis are applicable as per the discussion above.
Of course, Thailand is one of the safest countries for female solo travelers. However, keeping in mind certain things regarding safety can make the trip even joyful.
It is always good to avoid walking close to the street, showing-off the handbags and purses. Flashing bags and purses like this can attract unnecessary attention from the passers-by.
It is always good to go to the areas where there is ample light during the dusk. Walking alone on a beach during the night can be dangerous.
Remember no to carry everything in your backpack because if the thief tries stealing your bag, you may have to surrender not just the bag but all the belongings too. Hence, carrying the necessary supplies for the day is mandatory.
Clicking photographs is a great thing to do; however, not at the cost of losing your expensive camera.
Thailand's culture is pretty strong, and the same reflects in their dress sense too. Carrying clothes that aren't body-hugging is very important when you are here. Temples and religious places expect you to dress modestly, and this applies to all the genders. Walking into a market in a bikini or taking a walk on the beach in with scanty clothes is not the right thing to do in Thailand.
Harassment of women is a lot lesser in Thailand because the majority of the population follows Buddhism. Hence, they are pretty cautious about eve-teasing. Despite this, if someone indulges in harassing, it is good to keep walking instead of landing into unnecessary conflicts.
Be cautious when you have a monk around. Monks aren't accessible to women, and if you are traveling with one, allow them to pass by first. Do not touch them even by accident; instead, you can always keep things down on the floor and ask them to take it.
Some of the temples do not entertain women inside the premises. Hence, it is good to read the signs and stay out of such places.
Is Thailand safe for family travels?
Thailand is possibly one of the friendliest destinations for the family to travel because of the family-oriented culture that prevails here. Going to Thailand with your children can probably one of the coolest things to do.
Some people may not have exposure to open and diverse cultures like Thailand; hence, while visiting places like Bangkok and Pattaya, it is vital to open-mindedness. Educating the family members on the laws, rules, and regulations to follow in Thailand can be highly beneficial.
Is it safe to travel with kids/toddler/ baby
Traveling with kids can be one of the most exciting things to do in Thailand because Thai culture is extremely friendly towards families and kids. However, there are certain things to remember while traveling with toddlers and children.
Do not take them to Bangkok or Pattaya right on the day you land – this can give them a significant culture shock.
Stay for a few days because it takes time for children to accustom themselves to the new environment.
Umbrella strollers are available in abundance, carrying it if you have a toddler can be the right thing to do.
Getting a direct flight to Bangkok is the best option.
Plan the trip properly and do one thing at a time.
There are a lot of play areas for kids where you can leave them because Thais are extremely friendly towards kids.
Taking them out for a walk on the beach during the evenings can be a high activity when you are in Thailand.
Transportation in Thailand
One must be aware that the transportation system is massively disorganized. Since this is one of the major tourist destinations, there are a lot of means of transportation in Thailand. For longer routes, it is always good to use the Public Transport System in Bangkok, and for a shorter distance, most likely, the tuk-tuk, motorcycles, and motorbikes are in use.
Traveling through trains can be quite challenging because they are not as frequent as the buses are. Some ferries and boats can be in use as the transportation system in fewer areas. Uber is also another mode of transport but, hardly anybody uses it because the taxis are available abundantly.
How safe are taxis, cars, and motorcycles in Thailand?
Taxis are safe in Thailand as long as you make an effort to ensure that the meters are in place. Most of the taxi drivers would demand a lot when they see travelers. Hence, it is your responsibility to make sure that the meter is working fine when you get inside the taxi. Motorcyclists are large in number, and they rarely follow traffic rules. Hence, this can be pretty inconvenient for you as a traveler.
Is driving a car safe in Thailand?
The traffic in Thailand is exceptionally chaotic, and driving a car means there are specific rules and regulations that one must follow. One must possess a driving license, and it has to be at least a year old to drive a car. Age criterion of 18 to drive their vehicle and -21 is compulsory to rent a car in Thailand.
If you are a foreigner, it is vital to have a driver's license, and if it is in English along with a photograph, it can be advantageous. Apart from all these things, it is also equally important to have an International Driving Permit. Crossing speed Limits, Driving without Seat belts, Rash driving, Drink, and drive, usage of cell phones, unnecessary honking can all lead to punishment.
How safe is the food in Thailand?
It is always good to choose food that is not on the roadside. It is also wise to go to a stall where you can find a lot of locals because these people are experts in choosing the right shops. Thailand has a plethora of street food options. They look beautiful, but overlooking hygiene for taste can lead to dangerous diseases.
Eating foods from roadside can always turn out to be a disaster. Hence, it is mandatory to follow specific rules while you indulge yourselves in binging on the roadside food. However, posh restaurants and hotels are particular hygiene, and they offer first-quality food at all times.
Is it safe to eat in local restaurants? 
Remember to watch out for the cleanliness of the shop
Check if the hands of the vendor are clean
Make sure to see if the place you are eating from is fly-free
Sanitize your hands thoroughly before eating anything at all.
Do not grab the chilies from the bowl that you see on the platform of the kitchen counter
Make sure to carry an anti-bacterial gel along with you to clean the plates and other serving dishes
Is it safe to drink water in Thailand?
One can easily find tap water in Thailand, but drinking it without purifying it may not be hygienic. Hence, carrying bottles of mineral water or even a portable carbon filter to clean the water can be the best thing to do when you are thirsty in Thailand. Diseases, especially the contagious ones, generally are waterborne; hence, taking precautions while drinking water is mandatory.
Is Thailand safe to live?
Thailand is undoubtedly a lovely country to settle. However, there are a lot of rules and regulations one has to follow to become a permanent citizen of this gorgeous country.
Thailand attracts a lot of globetrotters, and people mainly come here to experience the turquoise blue waters in the crystal-clear beaches, the ancient temples, and the traditions. Keeping all this in mind, Thailand can be one of the best choices to move in. However, a reality check has to happen before deciding on anything as serious as this.
There are two faces to this lovely place; one – the most traditional and the other, extremely opposite. Older adults would want to stay out of unnecessary noise, and if they decide to settle in places like Pattaya or Bangkok, the lifestyle can be quite disturbing.
People who settle down in Thailand and decide to make a living should get the hang of the culture and blend in the society to start making money. Thailand's economy is mainly dependent on tourism, and this includes the clubs, parties, strip bars, and red-light areas. Hence, when one decides to move in, there may end up in a culture shock.
One must also understand that Thailand's history dates back to several centuries, and this one such nation has always stood tall and has shown excellent resistance towards colonization. They have a firm root of culture and history; hence, following these things can again become slightly challenging for the ex-pats.
There are very few big banks where transactions are safe. Water, electricity, and other basic amenities are available in Thailand without any problems.
Apart from all these, it is mandatory to have a Thai-non-immigrant Visa, which should be either three or more than three years old.
People who possess multiple non-immigrant visas would fall under the rejection category.
Should possess specific qualifications and should fall under the investment category as set by the Thai Government.
The person should belong to the Working or Business Section and must have a relationship with at least one permanent residence to apply. It can be the spouse, the mother, or the father.
Is Thailand safe for digital nomads?
Thailand is one of the most popular destinations that attract a lot of digital nomads. Everything for a digital nomad comes at a nominal cost in Thailand. However, it is always nice to understand the terms and conditions of the internet before moving into Thailand in the dream of becoming a digital nomad.
There have been pretty stringent rules when it comes to access the Internet in Thailand. Using certain websites that have pornography content, downloading encrypted messages from an unknown source is still a taboo here. Also, people live in the dark in the areas of communication, unlike the westerners. Hence, it is highly impossible to enjoy all the benefits that a digital nomad does in other countries that have zero restrictions on the internet.
Travel Insurance in Thailand
When you are traveling to another country, it is always good to have travel insurance in place, and the same applies to Thailand as well.
Travel insurance covers cashless hospitalization across the world.
If you are keen on the extension of stay, the hotel extension can happen with the help of Travel Insurance
During the loss of check-in baggage, you can always claim it if you have Travel insurance.
If there is a theft or if someone snatches your purse and escapes, you can always depend on the travel insurance for some emergency fund.
Is it safe to travel to Thailand? (Major tips)
Next, we will read about the best tips for safe travel in Thailand. Check out the following.
Drugs
Thailand has zero-tolerance for drugs. Consumption, carrying, selling, and buying of drugs can be a serious offense here. Hence, it is good to stay away from an illegal activity like this.
Engagement with locals
Not all that are friendly are your friends. The locals are incredibly polite and overfriendly. Believing them blindly and going out with them can lead you to unwanted places and situations. Hence, staying out of these things is wise.
Scams
Scams that involve taxis, tuk-tuk, and spas and massage centers are pretty common in Thailand. Hence, being alert at all times is mandatory.
Theft & Fraud
Chain snatchers and bag snatchers roam around freely on the streets. If a motorcycle is coming closer to you can mean danger. Hence, keeping only the necessary items in the bag and holding the bag closer to your shoulder would reduce such crimes.
Royal family 
Ill-speaking of the royal family or trying to be open-minded and passing lewd comments about the monarch can lead to severe punishment. At times, the authorities give death penalties to people depending on the seriousness of the issue; hence, it is safe to stay quiet.
Places you should avoid
Seclude beaches, club streets where is it dark, shady places like the red-light areas and areas having border issues are to stay away. Also, going to places where there is likely a terrorist attack due to religious sensitivity is not all that good.
Vaccinations
Vaccinations for Malaria, Influenza, and Pneumonia, are proper to take Dengue is the most common fever; hence, getting a vaccine to avoid Dengue is also the best thing to do. Apart from these vaccinations for measles, tetanus, Polio, Hepatitis- B, take the treatments at the appropriate age.
Hygienic
Avoid eating from the local stalls, and make sure to clean the utensils before eating. Avoid drinking water from the running taps on the street. Do not indulge in having the bucket drinks sold near the beach area.
***
Well, these are the things one must know while traveling to Thailand. Going happily and coming safely with tons of memories is in your hands, and that is possible if you follow all these points carefully.