Everything you need to know about traveling to Thailand
Thailand is one of the treasures of South East Asia and East Asian Cultures, famous for its beaches, wildlife, and rainforests. The country is a proud heritage of East Asian cultures that retains a traditional past. It also offers more of what the millennials want from a travel destination.
You must travel to Thailand once in life because it has something to offer everyone. From trying adventurous activities to visiting religious temples, from beach life to nightlife, Thailand shows you how to do it all.
Thailand is also famous for its exotic cuisine that gives you endless seafood recipes to taste. Thai people are extremely friendly and helpful, so you're in for an exciting time. The best part about visiting this country is that it is affordable compared to many Western tourist's destinations.
Please take my word on that: you are going to fall in love with this country.
This article contains affiliate links to products. We may receive a commission for purchases made through these links.
Where to visit in Thailand?
You need to understand the geographical location of Thailand to choose which part you should visit. To start with, you must know that the country is located in the middle of Southeast Asia.
It locates within the tropic and encompasses diverse ecosystems. From hilly forests in the north to the fertile rice fields in the center, from a large plateau in the northeast to the rugged coasts of the southern peninsula, there is a lot of travel options to choose from. Keep your options open and figure out what's best for your travel to Thailand package.


Safety in Thailand
Thailand rank 91st among the safest countries across the world, and that makes it pretty safe to travel to. It is one of the least dangerous countries compared to other Southeast Asian places.
The crime rate is higher towards the South of Thailand – close to the border of Malaysia. Even urban areas that are common with tourists like Pattaya and Bangkok, is prone to theft. Tourists have to be careful with their money, taxi bookings, and local shopping.
One of the important travel to Thailand tips is to know where to go when tripping solo. Options like Chiang Mai, Hua Hin, Koh Samui, and Krabi, are safer to go alone compared to other places.
When you plan a trip to Thailand, the most common places you'd think of are Phuket, Pattaya, and Bangkok. Note that the crime scenes are high here and there is also the possibility of sexual harassment.
One of the things to be careful of in Thailand includes not getting stranded. Take help from guides hotels and be well-informed at every step to avoid any possible problem. Make sure you keep your passport intact – you can afford to lose almost anything but not your passport.
Cost to travel to Thailand
Total up the approximate amount of money you will need to travel in Thailand with the list below:
Flights
An average cost for a roundtrip to Thailand from most part of the US is $1,000. It can go up to $1,500 depending upon where you are, season, flight, and other factors.
If you travel from countries in Western Europe, like Germany, France, and Belgium, the average roundtrip cost will be around €500 or more.



When coming from Australia, the cost will be A$ 750 and when coming from Canada, you'd have to pay around CAD 1,100 or more.
Hotels
Depending on your budget, a hotel in Thailand can be as cheap as $50 per day to $500 per day. If you're a backpacker traveling solo and decide to stay at hostels and dorms, you can get stays within $20 per night.
Couples looking forward to their honeymoon might like beachside suites that cost $100 or more. If you are a family of four, consider the budget to go to around $150 to $200 per day.
Depending on where you stay will determine the cost of hotels at an average. For example, places like Bangkok and Koh Samui are cheaper compared to Phuket and Pattaya. These are, however, the average rate and you'd get places around this cost.
Transportation
Thailand has endless transportation options. From their local tuk-tuks to private luxury cars, you have many ways to go around the city.
The public buses in Thailand run from 5 am to 11 pm, and cost you an average of $0.30 per ride. Private cabs will charge you around $20 per ride, while tuk-tuks will cost you around $3 (but depends on the distance of course).
If you're looking to travel by train from places like Bangkok to Phuket, the cost will be around $30-$50 or more.
Food
Basic meals at a local restaurant in Thailand will cost you around $5 – you can get a plate of noodles for that. Seafood will charge you a little more and you need to ensure of quality to avoid food poisoning.
The street food scene in Thailand is amazing and you'd get lots of meat and fish preparation in skewers. They're a must try!
Note that the food proportion might seem less to you because Thai people eat moderately. It could be unlike what you plan for holiday hogging, so order your dishes and calculate budget accordingly.
How to get a Visa to Thailand?
Travel to Thailand visa is easy to get when coming for leisure. If you're planning to come here only on a holiday, you're not allowed to work or conduct any business activities. You need a tourist's visa for around 15-30 days to explore the beautiful country.
Tourists visa is stamped on your passport on arrival and includes the specific days you'd stay there. You can get it from your home country through the Thai Embassy or get it done when you reach the country.
Tourists visas are allowed for 30 days, but you can extend it if you want to. There are some countries that have signed an agreement, to let you avail of this benefit. You can extend your stay to 60 days, depending on the places to plan to go and the possible allowances for you.
The average cost to get visa on arrival is $30 per person. The price of a tourist visa can change frequently so you should keep a check with the nearest Thai Embassy. 
You can easily avail the service of visa on arrival. The service has 32 appointed channels of immigration checkpoints. Depending on how many people are there, the process can take anywhere from 10 minutes to 1 hour.
You will get a visa on arrival from the following airports:
Don Muang Airport, Bangkok
Phuket International Airport
Samui Airport, Surat Thani
Suvarnabhumi International Airport
Hatyai International Airport, Songkhla
Chiangmai International Airport
If you come from places like Laos, Cambodia, Malaysia, and Myanmar, without a visa, you can only stay here for 15 days.
What do you need for getting visa on arrival?
For travel to Thailand visa you need:
Boarding pass
A valid passport that doesn't have a record of you visiting the country six months prior to your current visit
Proper visa application from the Immigration checkpoint
Recent passport size photograph
Confirmed air ticket that records departure within 15 days of entry
Arrival-Departure card that the airline staff distributes before you land
Proof of expenses you'd spend while staying in Thailand. It needs to be a minimum of 10,000 Baht ($315) per person and 20,000 ($630) Baht per family.
Interesting Facts about Thailand
Before you travel to Thailand, you must have detailed knowledge about this place. This blog article will take you through some of the interesting aspects you must know.
Here, we list some interesting facts that make Thailand more special than how you might know it to be until now:
Thailand is the only country in Southeast Asia that the Europeans did not colonize. This is why the name translates as the 'Land of the Free'.
Thailand homes the smallest and largest creates in the world. The smallest one is a bumblebee bat and the largest one is a whale shark.
There was a time when every Thai male had to be a Buddhist monk before they turned 20. They didn't have to mandatorily continue but they had to live the monk life for a while. This rule is not levied on them now – it is an option that they may or may not choose.
There are around 35,000 temples in Thailand and that makes it a land of temples. You need to wear modest clothing that covers most of your body to get an entry at the temples.
Showing respect for other people is imperative in this land. It is a part of Thai culture and forbids people from touching anyone without consent. People lower their head to bow and show respect to each other, especially elders.
Thailand has more birds than what America and Europe have combined.
Thailand lets you explore 1,500 orchid species, which also makes it the national flower. They are the largest exporter of these flowers.
Thailand has lots of elephants and that's why the locals associate the animal in many ways. From t-shirts to souvenirs, there are many places where you'd find elephants.
More than 60, 000,000 people travel to Thailand every year.
Thai people are always smiling. At every step of your trip, you'd find the best travel to Thailand guide who simply help you out without expecting anything in return.
Thailand was once called Siam and is also the origin of Siamese cats. There were 23 of is species, but have now come down to six.
The streets you'd drive past in Bangkok might have once been under water. Most parts of the city were filled by a river, but it eventually dried down due to infrastructural developments.
Thailand has around 1,430 islands and they've been featured in several Hollywood movies. It also gives you endless options to travel to.
Thailand has a unique festival that celebrates monkeys. They have a grand feast in front of the Pra Prang Sam Yot temple as a gesture to thank monkeys for flocking in tourists to the village.
Best sites to visit in Thailand
You can divide your tour to Thailand into three distinct parts – the north, south and central. We recommend you to come to each of these zones once in your life and possibly in three different trips. If you want to get it all done in one tour, you need to know the best places to get to.
Best places to visit in Northern Thailand
 Northern Thailand is an enclosed area that lets you explore the best of its cultural side. It doesn't include islands or water bodies, so if that's what you're looking for, you need to scroll down to the next.
Northern Thailand lets you explore the local lifestyle of Thailand at its best. It is filled with nature reserves, remote tribes, and a far distinct side of Thailand when you compare with places like Bangkok or Pattaya.
Attractions
You are likely to come to Chaing Mai first when traveling to northern Thailand. It gives you a laidback atmosphere that is apt for a leisurely trip. It is famous for sites like the hilltop temple of Wat Phra That Doi Suthep, then for temples like Wat Chedi Luang, Wat Chiang Man, Wat Suan Dok, and more.
Next, visit Chiang Rai if you take interest in trekking and explore hill tribe villages. This place borders with Laos and Myanmar, and perfect for eco-tourism.
The temple of Wat Rong Khun is of primary attraction in Chaing Rai and looks like a white paradise. It is exquisitely built with traditional design and is one of the most unique Buddhist temples in the world.
You must try to get to the Sukhothai province when you visit northern Thailand, to experience the famous UNESCO site of Sukhothai Historical Park. It consists of a partially restored temple dating back to the 13th century. It also has remains of a palace and was Siam's first capital province.
Markets
When coming to Chaing Mai, you must visit markets like Wua Lai Saturday market, Ratchadamnoen Sunday walking street market, and Chiang Mai Night Bazaar.
You must also visit the Night Bazaar at Chaing Rai when traveling there. This place also has a walking street and Saturday market like the latter. 
Nature
Doi Suthep National Park is the most visited nature site that locates right beside the famous temple. Chiang Mai is also known for stunning waterfalls and you must visit the ones closest to you.
Come over to the Elephant Valley and Khun Korn Waterfall to experience the natural beauty of Chaing Rai. You can also book private trekking routes to explore remote areas.
For kids
You must come over to places like the Siam Insect Zoo, Bua Tong Sticky Waterfalls, Tiger Kindom, Elephant Sanctuary, and try Night Safari with kids in Chiang Mai.
Tad Kwan Village Park and Mae Fah Luang Art and Culture Park are two places you must visit with kids. They are popular natural sites and has lots to learn from.
Best packages
Find out the best packages to go to Bua Tong Sticky Waterfalls with a group when in Chaing Mai. You might also like to get to the Teakwood Temple with guides as you explore Thai life and go past the rice fields.
You can plan a complete package to visit Blue Temple, White Temple, and Lotus Temples when coming to Chiang Rai. This also includes local food tasting and offers a complete experience. You could also figure out trekking packages, for which this area is also famous for.
Best places to visit in Central Thailand
Bangkok resides somewhere between central and south of Thailand and helps you reach out to any part of the country. We'd list in the center even though its more towards the south. Find out what's best about the capital city along with other regions.
Attractions
You're most likely to land in Bangkok when coming to the center and it is by far the most popular tourist's hub of Thailand. From skyscrapers to street food, from shopping areas to the best of spas – Bangkok is a treat in itself. You can't miss out on attractions like The Grand Palace, Temple of Emerald Buddha, and Wat Arun.
You must visit Lopburi, once you're done with Bangkok. Although most people don't talk about this place, it homes famous Buddhist temples like Wat Phra Si Mahathat and monuments like Phra Prang Sam Yot.
This place is famous for monkeys that you'd find in almost every corner. Also, visit the Wat Khao Wongkhot as you stop by the Ang Sub Lek.
Markets
Bangkok is the shopping hub of Thailand and many people just come to the city to shop. Watch out for the Chatuchak Weekend Market, Pratunam Market, Seri Market, and Patpong Night Market when visiting this city.
When coming to Lopburi, make sure you stop by the Lopburi Market for shopping souvenirs and get to the Talat BoranBan Si Bhak Market to buy traditional goodies.
Nature
Bangkok homes a beautiful Butterfly Garden and Insectarium. You can also visit the Saranrom Park that locates opposite the Grand Palace.
Relax at the Ang Sub Lek when you visit Lopburi. It is just a 30-minute drive from the center of the town and is perfect to unwind on a leisurely evening.
For kids
Kids would love to come to the Siam Ocean World in Bangkok. You must also visit the Khao San Road for shopping with kids or head to the MBK Mall for pricier shopping options.
Bring your kids to the sunflower fields at Lopburi if you're visiting during the peak time. They'd give you some of the best picturesque views.
Best packages
Book a package in Bangkok to visit the Amphawa Floating Market followed by the Maeklong Railway Market Tour. You might also like a day trip that takes you to the Ayutthaya Temple followed by visiting Ayothaya Floating Market and Bang Pa-in Palace.
Best places to visit in Southern Thailand
 The southern part of Thailand is where all the fun begins because it brings you to the beach life. You can start off your journey from Bangkok, head to the gorgeous islands of Phuket, Phi Phi, Koh Samui, Krabi, and much more.
Islands
Ko Phi Phi is a small group of islands in the Krabi Province. The Ko Phi Phi Don is the biggest among all the islands and is a major tourist's attraction.
Phuket is the most common island people get to from Bangkok. The province gives you the best of city and beach life and makes it an ideal way to experience Thai life. It is famous for food, nightclubs, and shopping along with historical museums and monuments.
Koh Samui is another popular beach destination that has the best of accommodations for the ultimate comfortable vacation. Apart from the crystal clear waters, this place is known for festivals like Ten Stars Samui Art Party, Buffalo Fighting Festival, plenty of street fairs, and more.
Attractions
If you come to Krabi province, you must visit Railay Beach. It is one of the cleanest beaches with clear blue waters that sums up as pretty beach paradise. You need to take a ferry to get to this island from Krabi town.
Krabi gives you many other reasons to visit. From the hidden AoTonsai beach to the perfect Malay food, Krabi is one of the best honeymoon options for the newly married.
The stunning beaches of Phuket like Karon and Patong are a must visit in southern Thailand. The town of Phuket opens you up to several Sino-Portuguese shophouses and architectural beauty. The best part about Phuket is that it is a distinctive cuisine and you got to taste what that's like.
Pattaya is a lovely coastal city that became popular tourist's site during the 80s. The brimming life of Pattaya is an attraction from dawn to dusk and bustles with people at all time. From exuberant nightlife to the best of hotels, Pattaya gives tough competition to Bangkok when it is about selecting places for Thailand holidays.
Markets
Krabi has a famous night market where you'd want to shop till you drop. You must also come over to the Krabi Town for grabbing the best local deals.
Phuket is another place where you'd love to shop and have their own distinctive Weekend Night Market. If you're here on a Sunday night, you must shop from the once a week Sunday night market too. The Town Central Market is also a great place to get the best of clothes, accessories, shoes, local food, and more.
Pattaya is famous for a floating market that sets it apart from most other places in Thailand. The Night Bazaar and the Prasit Night Market are two more places you can try when looking for the best things to shop here.
Nature
The Khao Sok National Park is one of the apt jungle adventures that take you away from conventional Thailand. It includes the famous Elephant Hills that takes you amidst the wild animals and their habitat.
For kids
The Kids Club Phuket is something all children crave for on their visit to the city. It is a beautiful playground that you must bring your child even if it is for about an hour or two. If you want to visit a theme park, come over to Phuket Fantasea. The Splash Jungle Water Park is another place, children love to come over.
When you're in Pattaya with kids, you must bring them to the Magical Ice Kingdom of Siam. It lets you all get into a snow-cold zone even when the heat is scorching outside.
The Cartoon Network Amazone is another lovely water park in Thailand that your kids will love. If you have budding artists at home, you must bring them to the Bottle Art Museum.
Best packages
Your travel to Thailand package is incomplete without a day trip to Phuket with a personal photographer. You might also like the Phuket Temple Tour that takes you around the cultural side of the city.
If you're coming to Pattaya for one day from Bangkok, book a complete day and night trip to make the most of your visit. You can also book packages for water sports at Koh Samui.
Best routes for most effective time usage
Depending on which part of Thailand you visit, you need to plan out the route and how to get around. Now a lot of commuting options will depend on how much money you plan to spend. For example, you can be in Bangkok one day and then go right to the north at Chiang Mai.
However, this happens only when you take flights. You need to see what are your probabilities to visit the places in little time and little money, to make the most of your trip.
Let us consider how you can get around within Thailand in three different parts to help you plan your itinerary:
North of Thailand
Fly down to the Chiang Mai airport to spend three days in this city. Explore the best places, the food, and the culture, and then head to Chiang Rai. By a private car, you'd take around 3 and ½ hours to come over.
For a more budget option, book a bus as it literally takes the same time. There are no trains routes between these two cities. If planning to come to the Sukhothai province, you should first come here and then move to Chiang Rai – this is closer to Chiang Mai.


Central of Thailand
Thailand is most accessible from the center because you can go anywhere from here. It is best to fly down to Bangkok, stay in the city for three days and then either move to the north or south. If you plan to get to Chiang Mai from Bangkok, it is more feasible took book flights. The train journey will take you around 13 hours and the car ride will be around 9 hours.
If you want to visit places around Bangkok, you must definitely add options like Lopburi, Ayutthaya, Pattaya and Kanchanaburi to your list. Ayutthaya takes 1 and ½ hour in the car, Pattaya takes about 2 hours and the same is Lopburi which takes 2 hours. Kanchanaburi is around 2 hours 40 minute away by car and 4 and ½ hour by train.
South of Thailand
If you don't plan to come to Bangkok and get to the south instead, you can directly book an international flight from Krabi. You also have options like getting in from the Phuket Airport or come directly to Koh Samui airport. There are endless options in the south, and you just need to get the best flight tickets.
It is easy to access Phuket to Krabi by a car that takes around 2 hours 45 minutes, but there are no train routes between the two. You should first get to Phuket, then to Krabi, and then to Koh Samui, as Krabi is between the other two. You need a 4 hour and 40-minute car ride from Krabi to Koh Samui.
I would not recommend visiting both Phuket and Koh Samui on the same trip unless time is not a limit for you otherwise it would not be the smartest thing to do. They are both located on opposite sides of the mainland and there are plenty of things to do in each of the Island.
If you plan to get to the Phi Phi Islands you will need ferries to get in. Ferries are available for all islands like Koh Tao, Koh Phi Phi Don, and more.
If I had to choose between Koh Samui and Phuket, I would choose Koh Samui. Although both islands, Phuket is connected to the mainland via a bridge, it is a fairly large island with a city of tens of thousands of residents, which spoils the feeling of the island.
No matter how you plan to get around Thailand, you must have a constructive map that helps your itinerary. Make the best use of Google maps if you're not going by any travel package. You might make mistakes, but they will give you unforgettable experiences.
Nightlife in Bangkok
 One thing you can't miss out when traveling to Bangkok is their exuberant nightlife. It sets the city apart at a completely different level and is a lifetime experience for all party animals. Check out the best places you should go to:
Khoa San Road
Khao San Road is popular among backpackers – both for staying and for nightlife. From live music to street food, from rave nightclubs to massage shops. You can hop from one thing to another to make the best of your time here. Try out pad thai or banana pancake from the street stalls, taste DIY cocktails, or simply indulge in an ecstatic DJ night. This place in Bangkok is always like a carnival.
Rambuttri Village
This place is close to Khao San Road, so you try getting around both these places at one night. You'd find several bars playing American and European music while you grab a glass of ice-cold beer. Try Thai whiskey here and vibrant-looking cocktails. There are plenty of places to eat and night shops selling everything from souvenirs to clothes.
Octave
Octave is a popular rooftop bar that you must add to your itinerary. You can't miss out on the breathtaking sunset view from this place and slowly indulge into the party time that follows. This is the only rooftop bar with a 360-degree view of the city and gives you an unforgettable experience.
Patpong
Patpong was once Bangkok's red-light area that still hosts a lot of adult entertainment. If you want to experience this side of Bangkok you must come over to watch ping pong shows, coyote dancers, and more. Patpong is also famous for shopping for clothes, accessories, and souvenirs.
Soi Cowboy
Soi Cowboy is the most popular red-light area in Bangkok now. It is much known for adult entertainment but also has quieter bars where you can drink outside and watch the world go by. 
Top Attractions & What To Do In Thailand
Whether it's beaches, mountains, the national parks or the temples, Thailand has some of the most scenic places where you can spend time with family and make the most of your time here. If you enjoy bird watching, sightseeing, snorkeling, street food or even jungle safaris, do give this section a good read.
Khao Yai National Park
Undoubtedly the best national park you can visit in Thailand, Khao Yai is where the world's most exotic animals are seen. Established in the year 1962, this is Thailand's first national park and declared as a World Heritage Site by UNESCO.
Khao Yai is the habitat of over 300 migratory birds and species. From hornbills to gibbons, barking deers and elephants, you will be mesmerized seeing the beauty of these exotic living creatures. The best time to visit Khao Yai is between March and April since they're dry months and perfect for bird watching.
Ayutthaya Historical Park
A popular historical tourist attraction in Thailand is Ayutthaya Historical Park. Founded in the year 1350, this place happened to be one of the largest cities in the world back in the 1700s. It had over 1 million inhabitants. However, after the Burmese invaded Ayutthaya, the city and kingdom collapsed together.
Fortunately, renovations were made in the 1960s and the city found some restoration. Today, it is visited by thousands of tourists from around the world. It has also inspired artists for its architectural styles, sculptures and paintings.
Mu Koh Chang National Park
The second largest island after Phuket, Mu Koh Chang National Park is a pristine and beautiful archipelago consisting of approximately 180 pristine islets and coral islands.
It is known for its steep peaks, white sand beaches, snorkeling opportunities and innumerable waterfall. Whether it is fishing or dining or kayaking, Mu Koh Chang is the perfect place to visit. It is also a peaceful island where you can enjoy some quiet and solitude.
Tiger Kingdom
Want to relax and take selfies with baby tigers? The Tiger Kingdom in Chiang Mai, Thailand is the place to be. Also located in Phuket, this place offers you a once-in-a-lifetime opportunity. You can meet, play, touch and take photos with baby tigers whenever you want.
The facilities here are extremely clean, the staff is friendly and respectful and you will also find the professional staff to assist you throughout your journey here. Visiting the Tiger Kingdom has always been exciting for most visitors in Thailand & there's no doubt your kids will love it too.
Elephant Jungle Sanctuary
An ethical elephant sanctuary in Thailand, Elephant Jungle is a perfect place for those who like long safaris and a whole lot of adventure. They offer a special overnight visit where you can observe natural elephant behaviors, walk with them in the jungle and roam freely if you like.
The trip also offers mud spa, swimming and interaction with the elephants. Apart from that, you can enjoy an authentic Thai buffet spread during dinner and a comfortable night's rest in their one-of-a-kind living area. If you enjoy camping and the company of elephants, this place would definitely sweep you off your feet.
Manta Rays in Similan Islands
Manta Rays are the most majestic fish you can find in the ocean & if you'd like to meet them, Koh Bon Island in Similan Islands of Thailand would be a great place to visit. These exotic and beautiful looking creatures appear generally during the months of November to April & are definitely a pleasant sight for all visitors.
Scuba diving-wise, you will find several dive sites and stations. The best ones are found in Koh Bon & Koh Tachai Pinnacle.
Koh Phangan
Thailand's fifth biggest island- Koh Phangan is an unspoiled beauty, boasting of white sandy beaches, hilly, lush interiors, valleys and dive sites. They host some of the most popular full moon and black moon parties that witness over 10,000 to 30,000 revelers at New Year's Eve.
Koh Phangan also offers several waterfalls here for you to explore. From Than Parapet to Chaloklum Bay, there are challenging hikes to indulge in to. Beach diving, snorkeling can also be arranged for in the north and west coasts during any time of the day. Sail Rock, in fact, offers the most beautiful dive sites in the vicinity of Koh Phagan
Kanchanaburi
Kanchanaburi province is an area where you can find lush forests and plenty of backpackers from around the world. Located near the infamous Death Railway, this place has relics from World War II as well. Apart from that Kanchanaburi is a great place to relax and enjoy the beauty of nature.
One of the most famous routes in the area is the Seven Falls Trail, Erawan waterfall. This is not a difficult route or a long one, but it is spectacular in its beauty. The falls are mostly small and can be entered into the water
The Tiger Temple is also quite popular. You can consult other travelers for advice before booking any trips here. Kanchanaburi will definitely impress you.
The Grand Palace
To enjoy the culture and history of Bangkok, do head to the Grand Palace. Located right in the heart of the city, this palace has existed for over 150 years and was once the home of the king, the entire government of Thailand and the court.
Back in the year 1782, there were huge walls built around the palace alongside offices to make the palace maintains its decorum. If you plan on visiting the Grand Palace with your kids, make sure to wear appropriate clothing.
Floating Markets
Thailand is also famous for its floating markets. You can take a boat and shop for all sorts of fruits and foods within a matter of minutes. Visiting this market will give you a real insight into the culture here and how people enjoy their day-to-day life.
If you prefer to take photos, do not forget the narrow canals and wooden houses that are plenty of insight around the floating markets. They have located 100km away from Bangkok and a great place to visit.
Street Food
And before you end the trip, make sure to try different kinds of street good every city offers. From the famous papaya salad to pad thai and grilled meat, you can find almost anything here. Plus, the food offered in Thailand is delicious, authentic and filling. You will not want to go back home.
Best tips to travel to Thailand
When you're traveling to another country, you need to have a basic idea of how to go about the trip. It includes safety measures and also helps you shape the itinerary.
For more detailed tips, check out my previous article Best travel tips to Thailand but if you are short in time, here is a summary. I recommend taking these tips seriously to ensure a great, seamless and safe trip experience.
Carry insect repellent
Thailand had a record of more than 680 cases of Zika virus in 2016. You need to carry insect repellent to make sure you prevent such health conditions.
Use sunscreen
Most people traveling from the West will find Thailand hotter than what they're used to. You must carry and sunscreen with more than 50 SPF to keep your skin healthy and moisturized.
I have had the chance to see irresponsible people lying in the hot sun of Thailand for many hours, day after day, getting a good tan and causing themselves irreversible damage for life. Besides completely wrinkled skin at an early age, they greatly increase the risk of skin cancer. Be very careful about this.
Get immune
You must speak to a local GP to know the probable vaccinations you need to take when traveling to Thailand. Your doctor might ask you to take injections for hepatitis A, typhoid, yellow fever, malaria, rabies, and more.
This will depend on which part of Thailand you visit, so make sure you mention that. Remote and forested areas require more protection than places like Bangkok and Pattaya.
Note that you must get professional medical advice.
Drink bottled water
You must drink bottled water at all times. Avoid drinking water directly from the faucets even if you find places that mention 'safe drinking water'. The local drinking water might not suit your stomach and can cause diseases if you're not immune.
Carry documents
Make sure you carry different forms of identification – most importantly the passport. Avoid giving your passport to people as a form of security. It is okay to deposit some money for things like renting a motorcycle but don't let anyone have your passport.
Be selective about food
Street food in Thailand looks extremely tempting, but you need to know what you're consuming. Be cautious about the kind of food you want to try from the roads. If a stall looks unhygienic to you, refrain from consuming food from there. 
Best time to visit Thailand
 The climate in Thailand varies all year round and different places are favorable at different times. November to April are the best months to be here in an overall. If you only plan to come to the northern and central regions, choose months between October and March.
The climate at the south differs between western and eastern coasts. It is ideal to come to the west coast during the winters to experience a great time snorkeling and diving.
The weather on the east coast is favorable all through the year and have the lowest rainfall during January and February. November gets the maximum of rain and many travelers like that.
 Getting around in Thailand
 This travel to Thailand blog not only tells you where to visit but also how to get around. The country has many modes of transport and you can choose them according to your time and budget. The accessibility you have depends on where you're traveling. Check out how to get around in Thailand:
Tuk Tuk
Tuk Tuk is a type of auto rickshaw that usually run on electricity. It is a budget 3-wheeled transportation option that can easily carry two people with luggage. Taking a Tuk Tuk is considered to be one of the must-do activities in Thailand.
You need to pay around $1-$2 per ride and you can find them almost anywhere. There is no way of pre-booking TukTuks until you appoint a person for pickups and drops.
Taxi
Thailand's taxi systems are way affordable than in western countries. You can book them through apps, with the help of your hotels, or your guide. Taxis run on a meter so there is no possibility of a driver ripping you off money. The standard cost for a taxi starts at $1.10 and keeps increasing every 2 km.
Motorcycle taxi
It is risky to rent motorcycles in Thailand, especially if you take it on rent illegally, without an international license. People who give you such allowance take your passport and blackmail you to not return against a heavy fee.
If you want to go around the city on a motorcycle, choose the taxis instead. They are ideal for short distances and cost you around $1-$3 depending on the distance.
Bus
Bangkok has the largest bus system and helps you get around the city. There are even buses that take you to places like Hua Hin, Pattaya, Phuket, Krabi, and Chiang Mai. You need around $5 per trip when stepping out of the city and less than $1 when traveling within.
Train
If you're in Bangkok, you can avail Bangkok BTS Skytrain and Bangkok MRT Subway to get around. If you want to step out, you can take the local trains. It is smart to pre-book tickets when planning to get to other Thailand cities as you might not get reservations immediately.
You'd have to pay around $1 to get around the city and around $40 when going to other cities like Phuket, Chiang Mai, and more.
Best place for medical treatment in Thailand
There are more than 1,000 hospitals in Thailand and more than 470 are private. The country boasts of 37 hospitals that have ISO 9001 certification and all of them are accredited by JCI.
One of the leading hospitals to name is Bumrungrad International Hospital in Bangkok. You can also seek help from the Samitivej Hospital branches across the country. The following lists three best hospitals for tourists in Thailand:
Bumrungrad International
The Bumrungrad International hospital is the most recommended option for tourists. They have treated more than 5, 20,000 international patients so far from over 190 countries.
This hospital attracts foreign patients more than any other in the world. More than 1,200 doctors have international training and qualification. More than 200 doctors have a US board certificate.
Bangkok Hospitals Group
Bangkok Hospitals Group is the leading option for specialized services for international patients. They have 15 branches all over the country and the Bangkok branch tops them all.
It includes an International Medical Center majorly for medical travelers. They also have a Japanese Medical Centre that specializes with doctors and nurses who speak Japanese and might hail from Japan.
Samitivej Hospitals
This branch of the hospital is known for its top-notch healthcare facilities. They comprise of three JCI accredited healthcare institutions. They are well equipped with advanced medical technology and can be kept at par with the biggest of hospitals in Europe and America.
If you're around the city area, you will be quickly accessible to hospitals. Most popular locations give access to quick medical aid to reach out to. You just need to be careful when going to remote places that are infection and disease prone.
Best local food in Thailand
 The local food in Thailand makes a tourist's attraction in itself. I have written a comprehensive article on Thai cuisine and you are welcome to read and enjoy. If you visit Bangkok, then at almost every corner you'd find stalls selling fresh and made-to-order dishes. Find out the top five local food options you must try when you travel to Thailand:
Pad Thai
Pad Thai is a well-organized Thai dish and originated around 60 years ago due to rice shortage in the nation. It is a type of stir-fried rice noodle dish that you'd find anywhere in Thailand and can customize recipe as per your taste.
Hoy Tod
Hoy Tod is another staple of Bangkok street food. It is a recipe of oyster omelet with pancakes. Most locals love the starchy batter and egg mix of Pad Thai, which is similar to this. But you must try this one to taste the crisp that Pad Thai misses.
Khao Mun Gai
Khao Mun Gai is famous Hainanese-style chicken rice and originally a Singaporean dish. It got a Thai twist after being institutionalized by early Chinese immigrants. The specialty of this dish exhibits a skill that chefs took up asa challenge back then. It is a skillful way of treating tender chicken with special sauces.
Som Tam
Som Tam originated from Northeastern Thailand and happens to be a staple in Isan. You must have this as an appetizer or a snack. It is a light and crunchy salad that includes papaya, fish sauce, lime, garlic, chilies, and dried shrimps.
Satay
Satay is quick and satisfying street food in Thailand and a must try for all. These are meat preparations grilled in skewerers and served hot. Typically, satay meat is well marinated with spiced coconut milk and served with onion-chili mix and peanut sauce.
Best hotels in Thailand
 If you're looking for the best places to stay in Thailand, you'd find them in the popular tourist's sites like Bangkok and Chiang Mai. Find out the best places to stay here:


Chillax Heritage – Bangkok
Chillax Heritage located in the Old Town with interiors inspired by the Hindu mythology Ramayana. It is five minutes away from Khao San Road on foot and gives you amazing views of the city.
It includes the best of amenities like large television set, air conditioner, body massage jets, swimming pool, and more. From complimentary American breakfast to luxurious Thai recipes, the food here is palpable.
The hotel is close to major temples like the Emerald Buddha, Grand Palace, Temple of the Golden Mount, and also has easy access to Bangkok nightlife. This hotel is perfect for large families.
Bangkok Saran Poshtel – Bangkok
 Saran Poshtel locates in the Bangkok Province area and is around 1km away from the Khao San Road. It is a 3-star hotel that gives you all basic amenities and is an affordable stay in this area.
The hotel is close to the Dusit Palace and the Emerald Buddha. It is perfect for solo travelers, backpackers, and couples.It boasts of a shared lounge where you can mingle with the locals.
ISTY Hotel – Chiang Mai
ISTY Hotel features a lovely garden bar, lounge area, and swimming pool. It is a 3-star hotel serving you the best of facilities like Wi-Fi, air conditioner, exquisite bathrooms, and more.
They specialize in the 24-hour front desk, tickets service, and tours. You get continental buffet breakfast and can avail the business center for meetings.
You are close to the Chang Puak Market, Chang Puak Gate, and Kad Suan Kaew Shopping Centre, from this hotel. It is also 7km away from the Chiang Mai International Airport.
POR Santitham – Chiang Mai
 POR Santitham is another hotel close to the Chang Puak Market that features a garden and swimming pool. It also offers all, basic facilities and locates close to Wat Sri Suphan, Tha Pae Gate, Chang Puak Gate, and more attractions.
This hotel also offers 24-hour assistance, continental breakfast, and is perfect for leisurely trips. You are close to the Kad Suan Kaew Shopping Centre from here and can access the rest of the city easily.
Ritsurin Boutique Hotel – Phuket
Ritsurin Boutique Hotel is an exclusive hotel that locates in the Phuket Province area and features a beautiful terrace. It is a 3-star hotel that offers all-time tour and ticket assistance. The rooms are well-maintained and offer all the basic amenities.
You can easily reach out to places like the Thai Hua Museum, Old Phuket Town, and Chinpracha House from here.
Hua Hin Marriott Resort and Spa – Hua Hin
From a lovely beachfront location to being a quick walk away from the city center, this resort is definitely the best stay in Hua Hin. It features five unique swimming pools, a garden, and rooms with the best of amenities.
You're just a 10-minute walk away from the famous Night Market and Market Village. It is also close to places like Vana Nava Hua Hin Water Park and Royal Hua Hin Golf Course.
The hotel rooms have TV, air conditioner, minibar, balcony or patio, and gives you lovely views of the sea. They have several national and international breakfast options and the famous Siam Bakery for the best dessert indulgence.
Recommended insurance to travel in Thailand
Thailand is safe and secure and most of the travelers do not need to indulge in insurance policies when traveling there. But if you want to be on the safer side, you can keep yourself insured of medications, missed flights, possessions, and so on. Check out how insuring yourself make can your journey safer:


Cut down on medical costs
Traveling to another country can bring in unforeseen situations. From a stomach upset to an accident, you never know when you need a doctor. You might hurt yourself while trying an adventure sport. It is smart to keep yourself safe and peaceful by availing medical insurance.
Baggage protection
Although there are fewer reports of missing baggage in Thailand, you can insure yourself against stolen items, damaged items, delayed baggage, and more. Take a travel insurance policy that covers all these and you're sure to get returns due to such unfavorable circumstances.
Canceled or missed flights
If you miss a connecting flight or there is a flight cancellation, you will miss out on at least a day of your travel plan. Keeping yourself insured for this case will help you get monetary benefits and save you from spending heaps on rebooking.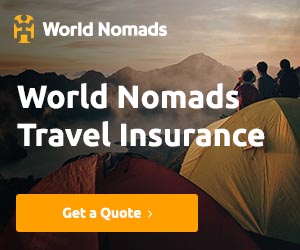 Emergency medical situation
Thailand homes several excellent healthcare facilities. But they are majorly in Bangkok, Pattaya, and Phuket. If you injure yourself near the countryside or while trekking in a rainforest, you might have to be airlifted for safe treatment.
You need a good travel insurance policy to make sure you get immediate medical assistance. This is even more important if you know you're going to remote places. 
What to pack when traveling to Thailand?
Packing for a family of four or backpacking for a solo trip will be very different from each other. The most common difference is having the accessibility of things you can need on the way.
For example, when you're living in the big cities, you can get almost anything you missed out adding to baggage. But when you're backpacking, you need to have everything covered and in proportions.
The key to packing well is always traveling light or at least as light as possible. Depending on how many days you travel, where you go, and accessibility, you need to plan what to pack.
Clothing for family
Family holidays are usually an average of 5-10 days, so you need to pack clothes according. The fathers should take at least:
3 t-shirts,
2 cotton shorts,
2 swimming shorts
5 underwear
Keen sandals
The mothers should pack:
3 t-shirts
Light cardigan
1 cotton leggings
2 skirts
1 sundress
a light pajama
7 underwear
Bras
1 swimsuit
2 sarongs
Keen sandals
Children need at least:
3 t-shirts
3 shorts

7

 

underwear

1 pajama

Swimwear

Keen sandals
You might also match a sundress with your daughter for the perfect family pictures. If your child is lower than two years old, you will need swim diapers, wipes, normal diapers, blankie, and regular clothes.
First aid kit
There are plenty of pharmacies in Thailand cities, but you still need to keep first aid handy. Your hotel can also provide it for you, but having your own can save the day.
Pack adhesive bandages, anti-itch cream, antiseptic wipes, and mosquito repellant. Add basic medicines like pain killers, paracetamols for fever, and antacids.
Toiletries
Each member needs to have their own toothbrush, floss, tweezer, and soap. You can carry one common toothpaste and nail clipper. Add shampoo, hair ties, hair brush, face wash, face cream, lip balm, sunscreen, razor, hand sanitizer, menstrual pads, toilet paper, and lenses for snorkeling.
Electronics
You need to make sure you carry the charger with everything electronic device. You are more likely to forget them compared devices like laptops, cameras, cellphones, speakers, and so on.
Miscellaneous
You can need other things likes raincoats, umbrellas, sunhats, sunglasses, depending on when and where you travel in Thailand. Keep a check on the weather to add such essentialities.
Backpackers packing
Depending on backpacking alone or in a group, you need to pack or divide camping essentials. Backpackers need to go as light as possible, but you need to make sure you have it all. For example, you cannot do without food if there's no access or a backpack water filter if there's no clean water.
Keep your clothes to the minimum, but make sure you're covered for rains. Share camping gear and cooking essentials with your group, so that everyone doesn't have to individually carry everything.
FAQ
Is it safe to travel to Thailand?
Thailand is a safe country but you should be cautious when dealing with strangers in another country. If you're alone, be well aware of how you plan to go about your trip, and who you depend on.
The rate of assault on travelers is low in Thailand, but it isn't like it cannot happen. Be careful with your money and use your wisdom to make the most of your trip.
What shots do you need before you go to Thailand?
You should opt for a vaccination for Thailand that covers childhood diseases like measles, tetanus, diphtheria, rubella, and mumps. You should also cover food-borne diseases like Hepatitis A and Typhoid.
Please note that you must receive professional medical advice from a qualified doctor and this answer is not qualified medical advice.
What you should not wear in Thailand?
Men in Thailand, are expected to wear collared shirts and shorts that fall down to their knees. Locals prefer pants and they are okay with t-shirts as well. You can also try short or long-sleeved shirts. Women need to cover their cleavage, shoulders, and wear knee-length skirts or pants.
Is Thailand safe from a tsunami?
Thailand was hit by a deadly tsunami in December 2004. As per reports, 4,812 were confirmed dead along with 8,457 injured and 4,499 people missing. The country is unlikely to get affected by such a deadly tsunami anytime soon. The authorities are prepared to respond and alert people if there is a possibility.
Moreover, the 2004 tsunami struck Thailand's western side from the Indian Ocean. On the western side are Phuket, Koh Phi Phi, and several other islands. On the eastern side of Thailand, in the Gulf of Thailand, there are Koh Samui, Koh Phangan and a number of other islands. It is clear that the danger, if any, will be smaller in the Gulf of Thailand
Is Thailand safe to travel alone?
Thailand is a popular country for solo travelers – both men and women. Even though the country has a large sex industry, women are seldom targeted towards sexual interests compared to men. If you make sure to not take unlicensed taxis and not get to the hotel with strangers, you will be safe.
Is there a dress code in Thailand?
There is a dress code for locals and tourists when they visit temples in Thailand. You need to cover your shoulders and wear long pants. If you wear dresses, they must be ankle-long. You will not be allowed to wear shoes in most temples.
Is there Zika in Thailand?
As per recent reports, Zika virus has been circulating in the country for over 16 years already. However, the outbreak of Zika is scarce in Southeast Asia compared to South America.
Is Phuket Thailand safe?
Phuket is pretty safe for tourists but you need to be cautious about scams that often rip off visitors during their Thailand tour. For example, there are possibilities that you get drunk and get robbed off your money and passport.
Can you wear shorts in Thailand temples?
You need to wear shorts longer than your knee – much similar to capri pants when in Thailand temples. Many places need you to wear longer skirts that reach your ankle. Sarongs come handy at such times.
How long before going to Thailand Do you need injections?
If you're traveling to Thailand for around 15 days, you need to take two vaccinations shots just two weeks before you fly. You need to take shots for rabies and hepatitis B if you plan to get to Laos and Cambodia from Thailand.
Please note that you must receive professional medical advice from a qualified doctor and this answer is not qualified medical advice.
Do you need to take malaria tablets for Thailand?
You might need to take a malaria tablet if you visit remote places in Thailand. People coming to Bangkok, Phuket, Koh Samui, and Chiang Mai don't need to take this medication.
How much money do you need per day in Thailand?
If you plan to stay at western hotels and expensive resorts and eat your staple western food in tourist's area, you will spend around 3000 to 5000 Baht per day. This is equal to around $100 to $150 and includes drinking, sightseeing, and more.
Can you get malaria in Thailand?
You are at no risk to get malaria in Thailand if traveling to Bangkok, Pattaya, Phuket, and Samui Island. If you're planning to go deeper into the forested areas or to the borders, you will need to protect yourself from this disease.
How must a lady dress while visiting the Royal Palace in Bangkok?
The Royal Palace of Thailand is the most sacred site for the locals. Visitors need to be dressed properly. Women need to keep their bodies covered from head to toe. Long sleeved tops, ankle-length pants or skirts, are recommended. You also need to wear socks as they don't allow people with bare feet or shoes.
Is it better to change money in Thailand?
Don't convert the currency to Baht when you reach Thailand. You should do it at the airport and get the best exchange rate for Thailand. Hotels and stores generally have a low exchange rate than many bank money changers. Be wise and make sure you get authentic notes.
What is the cheapest month to fly to Thailand?
The cheapest months to travel to Thailand is between May and October.
This means it is best when your kids have summer holidays or when you plan to go for a summer break with your friends.
However, this comes with a drawback –from mid-June to October, this place can rainfall at any time. It is best to plan your vacation at the end of May and beginning of June.
How can I avoid getting sick in Thailand?
Depending on which country you come from, you need to first figure out the food and water accessibility. Many people from the west prefer drinking bottled water only.
They also stick to their staples or try exotic cuisines at proper restaurants. Thailand is known for street food, but you need to check if it suits you or not. Keep a note about hospital services and carry a first-aid kit with you.
Is Thailand a dangerous place to visit?
Thailand is safe for both men and women but you need to be careful about your surroundings. Many times, women from western countries are looked down upon because certain social freedoms might not be allowed in every part of the country. It is better to travel to popular tourist places especially if traveling alone or in a girl-gang.