A step by step Travel to India guide 
Spiritual, cultural, diverse & colossal- these are the top four words that pop into our minds every time we hear the word 'India'. Located in the southern region of Asia, this enchanted land is not just a destination, it is an experience you must soak in at least once in life.
Whether it's enjoying a scenic view of the hills, going for a trek to the mountains, soaking up the sun at pristine beaches or even getting to know more about Asia's history and culture, India will offer you the best of everything.
However, if you're traveling to India for the first time, we're sure you must be wondering what Indian culture is all about, what are things to be careful of in India, what are the best places to visit, stay & dine in, how long should you stay in India, etc.
But don't worry.
We know exactly what you feel like. So we've put together some of the best tips that will make your stay safe and easy. Not just that, we've enlisted everything you should know about India before boarding your plane. Keep reading to find out.
Understanding of India Geography
The geography of India is diverse. From snow-capped mountains to hills, plateaus, plains, deserts, and beaches, India has a coastline of about 7000KMS. The western region of the country comprises of sandy deserts whereas the eastern border consists of the Himalayan range.
The highest point of India is the Kangchenjunga and is located in the northernmost part of the country. India is bordered by Pakistan, Bangladesh, Nepal, Afghanistan, Bhutan, Myanmar, Sri Lanka, and the Maldives. Its capital is New Delhi that is neither a state nor a union territory.
How to plan your trip to India
Since you're traveling to India for the first time, it's wise to spend some time planning. This will definitely take some stress out and help you have a safe and organized trip. Keeping these travel to India tips in mind can surely help:
Decide where you want to go first

. Knowing which areas you would like to cover will make half your job easy. For this. Get hold of a good 'travel to India guide book' that will provide you with information about each area.
Know when you want to go. Since India is known to be a hot and humid country, the weather can differ in places. However, the tourist season is always been from October to February as the weather is always the coolest. However, if you want to visit during the summer season, you can head to northern areas like Kashmir, Leh, and Ladakh.
Recommended to hire a car and a driver. If you're going to be in India for a while,

know whether you're going to hire a car and driver

. Due to sad road conditions in India, it is frequently advised to get a driver so that you can reach your destination safe and sound.
Best tips for first-timers in India
Don't have high expectations
India is very different compared to countries around the world. So be well prepared to experience a massive cultural shock. Don't have too many expectations, because you can be let down sometimes. However, India can also exceed your expectations but it's up to who you are and what are your preferences.
So make sure that you aren't spending time thinking too much. Instead, try to experience the Indian culture as much as you can.
Have a budget planned in mind
Yes, India is a cheap country compared to western tourist destinations around the world but still,  you can easily find expensive (and very expensive) hotels, restaurants and services. However, cheap does not mean free.
So make sure you know what kind of hotel you want to stay in, how much will daily transport cost you, what kind of food you will be eating etc.
This will make things a lot simpler and easier for you. You will be able to shop, take some souvenirs back home and have a great time too.
Be ready to experience some noise
Several parts of India can be noisy and crowded, especially if you are in a city or a town. So, if you want to stay far away from the clamor and noise of the city life, make sure to head towards the hills,  beaches or other touristy spots, outside of the big cities.
Watches your hands and feet
Feet are not considered clean in India. Therefore, when you touch something with your feet, always apologize. Also, make sure you're not passing objects with your left hand. It is considered as poor mannerisms. If you are unsure of what's happening around you, especially if its a custom, check what others are doing and imitate that.
Stay safe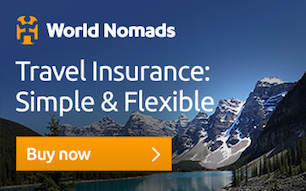 In order to stay safe in India, make sure you are not carrying a lot of cash everywhere.
Pickpocketing is quite a common thing in crowded areas, so make sure you aren't loaded with cash. Also, avoid walking down the dark streets all by yourself.
Stay healthy
In order to stay healthy throughout the trip in India, you must adhere to a number of rules and not deviate from them in any wayת if you want to avoid all kinds of intestinal parasites or severe stomach upset. I traveled for a month in India (and in other countries) with my small children, we kept these rules and stayed healthy throughout the trip:
Disinfect your hands with alcohol before and after eating
Disinfect your hands with alcohol before and after using the toilet
Drinking water only from closed bottles !!!
Most of the time vegan diets, sometimes vegetarian (pizzas). In any case, NO meat and NO eggs (your body can survive it easily…)
We eat at every restaurant but always only dishes that are served regularly. Without any wisecracks with dishes that no one invites.
Estimated costs 
Flights
If you're hoping to travel to India from the USA, Australia or Canada, your flight can cost you $400-$450 dollars per person. However, if you're going from Europe, the flights can be as cheap as 350 dollars.
Check here the flights from New York to New Delhi or click the banner for general flights search and comparison.


Hotels
Staying at a good hotel in India can cost you somewhere between $20 – $75. When you travel from the US to India, Canada or Australia you can find a comfortable and clean place to stay within the range of $20-$30. Staying at expensive villas, resorts and palaces can cost you more.
Transport
You can travel by bus, auto (with private driver) or taxis during your stay in India. Local trains are also available in some areas but if this your first time, taxis and autos would be the best option. The fares vary from one place to the other.
In some areas, it costs Rs 25 ($0.36) for every 2km after which it is 8Rs ($0.12) for every km. In other areas, you might have to pay Rs 50 ($0.72) for the first 2km. Make sure you've done your bit of research.
Take for example one of the most popular destinations in India, Himachal Pradesh, a beautiful country in northern India, at the foot of the Himalayas.
If you travel among the main destinations of Himachal Pradesh, you can travel between 2000 and 3000 kilometers on a trip of several weeks. That's how we traveled as a family with kids. Of course, there is also a different type of trip, with a long stay in several specific places.
Food
A meal at a great restaurant can cost you between Rs 500-1200 ($7.26 – $17.43) for two people. However, if you want to maintain a budget, you can definitely find cheap and healthy options. For example, a plate of sandwich at a local restaurant does not cost more than 80rs.
A fresh glass of fruit juice along with it will cost you 20. That reduces your meal price to Rs 100 only. If you can scour the location from before, it will be easy for you to save some money.
What is the best time to visit?
Ideally, you can visit India between October to March because the weather is quite pleasant and cool during this time of the year.
However, do avoid making a trip between May to August because it gets unbearably hot and rainy during these months. But if you are really keen to visit between April to June, stick to hill stations like Shimla, Kashmir, Manali and Kasol.
Safety in India
Although most cities in India are safe, it is advisable not to take your safety for granted. Always check your government's travel advisory warnings to make sure you know how to be cautious during your trip here.
Avoid taking drinks from people you don't know. Don't walk in empty hallways or roads late into the night. It is always better to travel with more than one person when you are outside, especially if you're a woman traveling solo.
Click here to read our detailed article about India safety for foreigners.
How to get a visa to India?
You can always apply for a tourist visa to travel to India. In this, you will be allowed to stay in the country for a maximum of 180 days. Make sure to check the visa, see the number of the days it's valid, the issue date of the visa, etc.
To get your visa, you can visit Indianvisaonline.com, apply online through email, enter your information with a digital photo, select an appointment date, pay the fee, print out the application, gather relevant information, fill in the information that is requested and then wait for your results.
Interesting facts about India
The land of saints and snake charmers, India has formed over 100 million years ago. It collided with the Himalayas 50 million years ago and was formed as a separate area within the Asian continent. It has more than one billion people today with different cultures, ethnicities and religion & definitely stands out compared to every other country in the world. Here are some great facts and achievements India boasts of:
Varanasi- the oldest place in India
Varanasi is one of the oldest places in India and across the world. It is situated on the banks of the river Ganga and is about 3000 years old.
Hindu mythology also states that Lord Shiva founded this city more than 5000 years ago. It is currently one of the most visited places amongst Indians & tourists for its grand aarti ceremony that takes place on the ghats, the grand temples, its beautiful silk sarees and ornaments. For more information about Hindu Gods, click here.
Lonar Lake in Maharashtra
Lonar Lake in Maharashtra was formed by a meteor over 52,00 years ago. It is 4 hours away from Ahmedabad and is quite an astronomical marvel.
Shani Shingnapur
Shani Shingnapur attracts over 40,000 devotees each year due it's houses that are made without doors and locks. The inhabitants here believe that God is the guardian of their village and He will keep them safe and secure. Shani Shingnapur is located in Maharashtra and is one of the rarest places on earth.
Karni Mata Temple
The Karna Mata Temple in India is the most strange attraction you'd ever find. It is infested with hundreds of rats who pilgrims consider as their ancestors. The temple stays crowded very often as thousands of people come here for prayers.
Magnetic Hill
The magnetic hill in India is known for being anti-gravitational. It has a yellow notice board that tells you to keep your keep on neutral gear on the spot that has been marked with white paint. This will leave you in awe as your car goes upwards without you doing anything to do. Magnetic Hill is located in Ladakh and is a place you must visit.
India main festivals
Diwali
A prominent Hindu festival celebrated all across the country with great pomp and energy, Diwali is a festival of lights, firecrackers, Ashok leaves, candles and clay lamps. On this occasion, people participate in pujas at home, burst crackers, share sweets with friends and family.
The festival is generally celebrated in the month of October and is known to be the biggest occasion in cities like Delhi and Mumbai. To travel there, all you have to do is take a flight to the capital city. Make sure you have some ethnic clothes to wear.
Durga Puja
Definitely known for its dances, drama, culture songs, street food and beautiful looking pandals, Durga Puja is another beautiful occasion celebrated exclusively in Kolkata (the east side of India) during the month of September and October.
This is that time of the year where Bengalis from across the world come together for some pandal hopping, great feasts and to spend time with friends and family. Kolkata happens to be extremely crowded during this time of the year and the flight tickets are always on the rise. Therefore, if you are planning to visit Kolkata for this occasion, make sure to get your flight tickets booked a few months before.
Ganesh Chaturthi
A 10-day festival, celebrated mostly in Maharashtra and Andhra Pradesh, Ganesh Chaturthi is organized during the month of September. This festival consists of Ganesh pujas that are carried out in homes along with an immersion ceremony that gathers thousands of people together.
Ganesh Chaturthi is celebrated to mark the importance of Lord Ganesh's birthday, because of which, cultural activities such as dancing, theatre and singing is carried out in full swing. To enjoy the festival, make sure to visit the city of Mumbai.
Onam
A national festival in India celebrated by people of all communities in Kerala, Onam is celebrated on the 1st of September. It marks the homecoming of King Mahabali who was known for being one of the greatest and most legendary rulers of his time.
During this festival, people decorate their homes with floral designs, prepare a big meal of 13 dishes, wear ethnic clothes and attend cultural events such as snake boat races, clap dances and processions. To enjoy the holiday, you can visit the capital city of Kochi in the month of September.
You can get a direct flight from the city of Delhi or from any other part of India. However, if you're traveling here directly, you can take a flight that goes to Dubai and then take a connecting flight to Kochi
Holi
If you really want to know what Indian festivals are about, you must experience Holi. Generally celebrated in the month of March, Holi is where people gather in open areas and apply color on each other. They also carry water guns and water-filled balloons to make the celebration a lot more exciting.
Although Holi is celebrated across the country, you can get the best feel of it by visiting a few North Indian states. Delhi and some cities in Punjab love to celebrate Holi together.
Best places to visit during your trip to India
A prominent part of East Asian cultures, India boasts of several touristy spots, locations and landscapes you should consider during your time here. Here are some of the best ones so far:
Shimla
Located in the foothills of the Himalayas, at Himachal Pradesh (check out our article about: Travel to Himachal Pradesh) Shimla is popularly known for its picturesque mountains, balmy weather, Victorian architecture & scrumptious cuisine. An ideal spot for honeymoons and family vacations during summer, it's is a prime destination for those who want to enjoy the beauty of nature & explore historical locations such as Gorton Castle, Kennedy Cottage and more.
The best times to visit Shimla include March-June as the weather is always between 15-30 degrees or between October to February if you want to enjoy ice-skating
Manali
One of the most adventurous travel destinations in North India, Manali is a great place if you enjoy outdoor sports. From Rohtang Pass to Beas River and Solang Valley, here's where you can enjoy snow sport activities, rafting, long drives and a whole lot more.
Manali also offers you picturesque nature parks, serene mountains, waterfalls and temples where you can simply sit back and relax.
Dharamshala
Known for its spectacular beauty, Dharamshala is located in Kangra Valley of Himachal Pradesh. It is a quaint city filled with thick cedar trees, pretty landscapes, snow-capped peaks and beautiful weather where you can beat the summer blues and simply relax.
Dharamshala also has several monasteries that make it the most scenic destination in India. It attracts thousands of people every year and is a must-visit if you want to visit the picturesque St John Church, Dal Lake, etc.
Parvati Valley
Known for its hot springs, glorious views, immense greenery and touristy spots, Parvati Valley is one destination you cannot afford to miss out on during your trip to India.
The valley offers cheap accommodation, the best music and international food. On your trip here, don't forget to Kasol. It is a small town around 30 km from Bhuntar. It is surrounded by forests, camping tents and fresh air you can enjoy if you're looking for a small weekend getaway. Kasol is also known as Little Israel due to thousands of Israeli tourists who come here for hiking and short trips.
20 minutes drive after Kasol, you will find one of the Sikh holy sites in northern India, Manikaran. The site is located on Parbati river bank. There is hot water that comes from the ground and, in the best Sikh tradition, there is a free Indian meal (Thali plate). Apart from the site, there is a small street with lots of food stalls and souvenirs.
Leh-Ladakh
When it comes to serene lakes, highest mountain passes, Buddhist and Tibetian monasteries, Leh Ladakh definitely makes your trip to India a memorable one. You can go for rafting at the famous Zanskar river, enjoy some tranquility and peace at the Pangong Tso Lake,  trek at Khardungla Pass or go for mountaineering at Kargil.
Ladakh altitude ranges between 3,000 meters above sea level in the valleys between the mountains, and up to 6,500 meters in the peaks.
This is something you must consider before you go to Ladakh, because of the risk of altitude sickness. A significant risk starts from 3000 meters, especially when you move quickly (by car or flight) from a normal altitude to 3000 meters or more.
Note: Not recommended for travel with kids
The best time to visit Leh Ladakh is between April To June as it's peak season and several tourists are seen during this time of the year. The weather is also calm and relaxing, unlike August to Mid September where you can be prone to landslides.
New Delhi
The capital of India, filled with history and culture, New Delhi is beautiful beyond words. The historic Red Fort, Jama Masjid and Akshardham Temple, you can find some of the world's most astonishing monuments here.
New Delhi is also a great place if you're looking to enjoy the beauty of nature. The Lodhi Gardens & Gandhi Smriti, for example, are some of the best places to visit. For great food and socializing, you can head to Hauz Khas and Chandni Chowk where you can encounter the busiest street market of India. From jewelry, clothing and fabric, you can find everything under one roof.
In addition, do not miss the Main Bazaar and Chandni Chowk. Chandni Chowk is a huge market, very crowded, filled with endless stalls, small and large shops, of all kinds and types. You can buy here anything which is India authentic, fabrics, dishes, spices and more.
If you are traveling with children, do not leave their hand for even a second. There is no point in walking around in the market with a stroller, you will not be able to move with it.
Rishikesh
After the Beatles visited the ashram of Maharishi Mahesh Yogi back in the 60s, Rishikesh became a popular hub for yogis and travelers from around the world. With exquisite valleys, dark and dense forests and the fast-flowing Ganges River, Rishikesh is a magnet for those seeking peace and tranquility.
If you enjoy sports, trekking, backpacking and rafting centers are also available for your pleasure. You can also visit exotic temples, book private walking tours and a lot more to enjoy your time here.
Amritsar
Home to the famous Golden Temple, Jallianwala Bagh and Wagah Border, Amritsar is an important landmark in India filled with cultural heritage, religious destinations and of course, glorious cuisine that will melt your taste buds.
If you're visiting the northern portion of India, do visit this multicultural during the weekends. The local markets here are filled with amazing stores where you can get hold of traditional North Indian wear and Dhabas where you can enjoy kulfis, lassis and a lot more.
Hampi
One of the most beautiful historical destinations in India, Hampi in Karnataka used to the capital of Vijayanagar, the same place where India's biggest Hindu empires existed.
It is filled with historical monuments, mind-blowing architecture and beautiful landscape. The ruins of Hampi go all the way back to the 14th century and stretches over 25 kilometers. Spending an entire day here will definitely be worth your while. However, do remember to pick up the cash elsewhere since this place has no arms.
Pondicherry
Literally, the best place to visit in the month of October, Pondicherry is a small French town flung with tourists, refreshing green teas, picturesque villas and French architecture.
The seas here are warm and inviting and the weather is balmy and pleasant. On your visit here, you can go to Pondicherry Museum, Basilica of the Sacred Heart of Jesus and Bharathi Park. You can also enjoy the local food at Le Cafe, go boating at the Paradise beach or simply spend some time alone at the Rock beach.
Coorg
A popular destination among honeymooners, travelers and nature lovers, Coorg is one of the most enchanting destinations in India. It offers enthralling views, picturesque mountains and clouds that make the sky look so perfect.
On your trip here, you should definitely visit Abbey Falls, Irupu Falls, Nisargadhama Island and Madikeri Fort. If you like jungle safaris or trekking, do head to Nagarhole National Park, Pushpagiri Peak and Mandalpatti.
Munnar
Munnar is an ideal place to visit if you're looking for peaceful weather and green rolling mountains. It is one of the best places to visit in South India with your family, where you can enjoy the perfect weather and lush surroundings.
The weather is generally between 33-22 degree C. Some of the most ideal places to visit here include Anamudi, Pothamedu viewpoint and Mattupetty Dam. The tea plantations too are beautiful to look at.
Alleppey (Alappuzha)
Known for its backwaters and magnificent beaches, Alleppy in Kerala offers you a delightful experience. With its shimmering waters, long canals and coconut trees, this place has houseboats, lighthouses built on the coast and lush green paddy fields that look exotic from a distance.
Some of the best places to visit here include the Kumarakom Bird Sanctuary, Pathiramanal Island, Arthunkal Church, Krishna Temple and Krishnapuram Palace.
Check here Alleppey (Alappuzha) weather.
Madurai
Madurai is also known as the cultural capital of Tamil Nadu due to its cultural heritage and various historical sites.
The Madurai Meenakshi Temple, Koodal Alagar Temple & Thirumalai Nayak Temple are a few prime destinations you must visit on your trip here. Not to forget the temple festivals that light up the city occasionally.
Check here Madurai weather.
Indian culture in Madurai
Kovalam
A famous beach destination located in Kerala, Kovalam is famous for its magnificent views, pristine beaches, balmy weather and a grove of coconut trees that make the surroundings so beautiful and pleasant. Initially, Kovalam was a beach, but after independence, it gained popularity and became a place for parties, vacations and entertainment.
The Lighthouse beach, Vizhinjam Mosque and Kurumkal hillock are some of the best places you can visit here. Also, if you enjoy peace and tranquility, head over to Eve's Beach. They offer herbal body massages, cultural programs, kayaking, surfing and a lot more.
Nandi Hills
Nothing can be more fascinating In India than the lovely Nandi Hills. A popular destination for weekend getaways, Nandi Hills is a great choice for cool and refreshing holidays.
Perfect for the summer season, you can come here for some paragliding, biking, shopping and cycling. Some of the best touristy spots here include Tipu's Drop and Nandi Temple.
Gokarna
If you thought Goa's the best places for beaches, temples and greenery in India, Gokarna in Karnataka will take you by surprise. Whether it's peace and relaxation that you're looking for or just to have a good time with friends, Gokarna will take care of all your needs. Some of the best beaches here are Om beach.
Yana and Gokarna Beach. You can take the banana boat ride or go boating & trekking whenever you feel like. The best time to visit Gokarna would be during the winter season as the weather here is relaxing and balmy.
Kodaikanal
If you're looking to run away from the summer's heat in July, Kodaikanal in Tamil Nadu would be the perfect destination for you. Filled with green forests, stunning trains, gorgeous lakes, exotic flora and fauna, endless museums and temples, Kodaikanal is perfect for quiet holidays and honeymoons.
Although trekking and boating are common activities here, you can also visit popular tourist spots like Kodai Lake, Berijam Lake, Thalaiyar Falls, Devil's Kitchen and more.
Mysore
One of the cleanest cities in India, generally populated between the months of October to March due to its balmy weather, Mysore is the perfect destination to explore the culture and history of India.
The Mysore Palace, Karanji Lake, Lalitha Mahal and St. Philomena Church are some of the best destinations to visit. Apart from that, Mysore also has monuments, museums and brilliant sites with brilliant architecture you can enjoy
Ooty
Filled with splendid green valleys, hills and gurgling streams and lovely looking tea gardens, Ooty has been a popular tourist destination since the colonial days. It has also been regarded as a World Heritage Site by UNESCO & attracts thousands of tourists every year.
On your trip here, you can expect dense forests, lofty mountains, grasslands and lots more. The best time to visit Ooty is generally between Jan to May since most of the tea festivals are organized during this time. The weather is also quite balmy and relaxing.
Pelling
A perfect family destination in Sikkim, Pelling offers panoramic views of mountains such as Frey, Kanchenjunga, Kabru North and so much more. This place is where you can experience a healthy mix of Tibetan and Nepalese culture and cuisine. Not to forget the monasteries, rock gardens and lakes that make Pelling so special.
Haflong
Definitely one of the best hill stations in the state of Assam, Haflong is filled with hillocks and streams that are crystal clear and majestic to look at.
Haflong Lake is also a prime destination for tourists, where you can enjoy scenic views or simply go boating. Other places to visit in Haflong include Panimur Waterfall, Presbyterian Church, temples and more.
Shillong
Shillong is a mesmerizing town located in the North East of India. It is also known for its cultural events, music festivals, scenic views, waterfalls and much more. Boating at Wards Lake is one of the best experiences you can have in Shillong. Apart from that, you can also visit touristy spots such as Shillong Peak, David Scott Trail, Cherrapunji and Lumpongdeng Island. These
Mon
The Mon district of Nagaland is known for its tribal ornaments, unique eateries, exotic landmarks, festivals and cozy cottages. Longwa Village, however, is the star attraction of Mon, as it has skull exhibits you will not find elsewhere. Apart from that, Mon also has lovely destinations to visit such as Shangnyu, Chui and Naginimora.
Tawang
The smallest district in Arunachal Pradesh, Tawang is a gorgeous place that looks nothing less than paradise. This exotic land is just 2,700 meters long and has several mesmerizing locations such as Pakang Teng Tso lake, Bap Teng Kang waterfalls, Shonga Tser lake and Jaswant Indo-China border that is just 40 kms away from Tawang. The place also has high-altitude mountain passes that are known across the world.
Darjeeling
A beautiful cluster of villages, filled with mountains, hills and lush green valleys, Darjeeling is now a UNESCO World Heritage Site. Being one of the oldest hill stations in India, it stays densely populated throughout the year, especially during the summer season. The best places to visit here include a rock garden, tiger hill, botanical garden, Shruberry park and Himalayan Zoo.
If you're looking for fancy eateries, the Cake Lady, Bony's Snack and Bar, Glenary's, Beni's Cafe and Keventers will definitely put a smile to your place.
Mumbai
Popularly known to us as the city of dreams, Mumbai is a mixture of culture and two extremes. On one side, you'd find the most affluent people living the most luxurious lives and on the other side includes local areas, slums, bazaars and more.
If you're planning a trip here, don't forget to visit the iconic Film City, the ever-trendy Fashion Street and Colaba where you can try some cheap shopping. Mumbai also has the best local food joints, restaurants and hotels where you can enjoy Maharashtrian cuisine as well as foods from across the world. The best time to visit Mumbai would be winter as the city is humid throughout the year.
Here are some of the must-see places, any tourist in Mumbai, should visit: Dhobi Ghat – the biggest laundry in the world, Gate of India – huge monument near the beach, Mumbai beach – watch the sunset with hundreds and thousands of local Indians who love to sit on the rocks and enjoy the beautiful calm sight.
Mahabaleshwar
If you're keen on exploring more hill stations, do head to Mahabaleshwar. Around 247 km away from Mumbai, this place is flooded with trekking and sightseeing opportunities. From Bombay Point to Holy Cross Church and Arthur's Seat, you can experience the best of nature without having to shell out too much.
Plus, there's a beautiful lake called Vienna Lake nearby where you can go boating or even horse riding nearby. The best time to visit Mahabaleshwar would be the end of the year as the weather is quite balmy and relaxing during this time.
Daman
A holiday in Gujarat would be a waste unless you have visited Daman and Diu. Daman is known for its beautiful beaches, serene viewpoints and pristine waters, Daman is where you can spend some quiet time with your loved times.
It has several monuments such as Church of our old lady of the sea, St Jerome fort and Jain temple along with beaches like Jampore Beach and Devka beach that is quite a favorite among tourists.
Diu
Another getaway in West India would be Diu. Located in Gujarat, this one has utterly gorgeous looking beach destinations that take you miles away from the chaos of city life and brings you closer to the serenity and beauty of nature.
St Paul's Church, Ghogla Beach, Jalandhar Beach and Nagoa beach are some of the best places to visit here. You can also expect to meet heartwarming people who will bring peace to your heart with their hospitality.
Goa
Definitely, the best travel destination that offers you a great combination of parties, adventures beach life and cultural heritage, Goa will make your trip to India unforgettable.
Whether it's enjoying the breathtaking waterfalls, soaking up the sun at the beach, grabbing a few drinks at the bar or visiting the remains of Portuguese architecture, you can do almost anything here and have a great time. Goa generally stays crowded during Christmas and New Year, although you can visit the state between July-March.
Bhuj
Located in Kutch district of Gujarat, Bhuj is where the story of epic tale Mahabharata was formed. From beautiful monuments to magnificent temples and palaces, this place will take you by surprise.
The Rann Utsav here happens to be a major attraction. It is organized annually and has the maximum number of tourists around this time. Apart from that, Bhuj is also known for its fancy handicrafts, saris, leatherwork and textiles.
Panchgani
Another hill station known for its gorgeous landscapes, lush green forests, caves, peaks and serenity, Panchgani is located on the banks of the river Krishna.
A perfect place for weekend getaways, this gorgeous place of visit boasts of touristy spots like Rajpuri Caves, Sydney Point, Devil's Kitchen and Table Land. If you have indescribable beauty and peace on your mind, Panchgani will not disappoint.
Jaipur
The capital of Rajasthan, also known as the Pink City was founded in the year 1727 by Maharaja Sawai Jai Singh. Definitely one of the most popular locations in Rajasthan and India, this place has the best connectivity, brilliant city planning and heritage monuments you may have not seen elsewhere.
Jaipur is also perfect for its desert safaris, Rajasthani crafts, gems and textiles. Some of the best attractions here include Amber Fort, City Palace, Birla Mandir and Jantar Mantar Observatory.
Udaipur
If you love visiting pretty places, lakes and historical locations, Udaipur in Rajasthan would be the perfect destination for you. Known as the Venice of the East, this place is filled with rich traditions, landscapes that will blow your mind and colorful winters.
It also has several tourist attractions such as City Palace, Jagdish Temple and Lake Palace you cannot miss out on. Also, make sure to head to Sagar Lake, Lake Pichola and Monsoon Palace. We're sure you're going to love every minute spent in Udaipur.
Best Travel Packages
If you're on a budget and would like to avoid trouble at all costs, you can go for the best travel to India packages. Several travel agencies like takemetour.com give you the opportunity to tour not just India but also the entire world within a limited budget.
You will also have the chance to experience different cuisines, stay at great hotels, enjoy scenic views, try a whole bunch of adventure sports and recreational activities.
Suggested routes for most effective time usage
While traveling to India, always make sure you're touring one area at a time. For example, if you're touring the northern region, make sure to visit the hill stations, cities and popular tourist spots in that route before you travel elsewhere. If the locations are very far off, you can take a flight.
However, if they are not too far and can be covered overnight, you can choose options such as AC train and AC buses that make traveling safe, fun and a lot easier.
If you want to travel the easy way, here are some routes we would suggest to you:
The historical route: If you want to visit the most popular historical locations in India and don't have much time, you can visit Delhi, Jaipur and Agra.
Start off with Delhi, and then move on to Agra where you can visit the Agra Fort, Taj Mahal and Fatehpur Sikri. Finally, you can visit Jaipur, Jodhpur and the Amber Fort for some shopping spree, delicious food, cultural events and of course, a good time.
The religious route:
If you want to see the religious side of India, visit the Golden Temple, Amritsar, then head to Khajuraho to see the carved edifices that have been making headlines for ages, the Sun Temple and other exquisite Jain temples located in Gujarat and Rajasthan. The temples in Hampi, Tiruchirapalli, Madurai are also quite popular.
Waterways and beaches
The best beaches in India are found down South. Start off with Goa where you can visit exotic beaches like Palolem, Vagator and Calangute Beach. Later, you can head to Gokarna that is filled with pristine beaches and crystal clear waters.
Next, you can visit Kerala where you'd find several golden sand and black sand beaches. And last, the serene backwaters in Kerala where you can enjoy the quiet waters and some breathtaking nature.
Best tips before traveling to India
Stay Cool
If you want to have a good time in India and reduce the chances of being cheated or overcharged, you have to remain calm no matter what the situation is. If something bad happens, take a deep breath, think about it logically and then move on. Don't stress too much about losing money. Instead, focus on not wasting time on the current situation and look forward to all the good stuff that's lying ahead of you.
Slow down
India is definitely a very crowded country and its possible for you to burn out quickly. So, if you really want to avoid that, try to concentrate on a few places one at a time instead of covering all places at the same time. We know there are loads of places that you want to see but spending a few days in one spot will not make you feel like you're in a rush. Even the crowd won't bother you too much.
Eat Healthily
Eating Indian food can become quite a task for travelers, especially if they're from Europe or the West. Therefore, you should always be careful to avoid ice cream, tap water, fruits you haven't peeled yourself or salads that have been left open for a while. Also, avoid mega spicy street foods when out on the streets. Stick to eating at proper restaurants and you'd be good to go.
Dress Code
During your stay in India, it is important to be mindful of your dress code. India is a land of extremes and contrasts. In some cities, you can wear whatever you like and feel absolutely safe and comfortable, while there are other cities where you have to make sure you're well covered. It's wise to do some research before heading anywhere.
Transportation in India  
Train
In order to travel from part of the country, you can always choose to go by train. However, we would advise you pick AC first class over choices such as sleeper, AC second class and unreserved trains as they will not provide you with basic necessities such as food or even a clean toilet seat. Trains are generally very crowded and not the best option if you're not used to city life. But if you must pick one, look for the best options available before traveling.
Bus
Buses are used in India 90% of the time for traveling. There are different types of buses, whether you're looking to cover a short distance or long.
They also offer more comfort as compared to trains and are also quite affordable. If you're looking to go for an overnight journey, buses would be ideal. They only cost you 10 dollars and will make sure to drop you at your wanted destination safe and sound.



Auto Rickshaws
Auto rickshaws are generally used within the city. Hyderabad, Kolkata, Mumbai, Delhi and Bangalore are some of the most popular cities where people travel using an auto rickshaw.
The first 2 km cost you around 50rs ($0.73), after which it will cost you 8rs per km. If you are traveling after midnight, an extra 25% can also be charged. Travelling in an auto, overall, can be a wonderful experience. It is safe, comfortable and preferred by most.
Taxis
Catching a taxi in India is quite easy. The prices aren't always unreasonable but they are safe and can drop you to your desired location. Cities like Mumbai, Kolkata, Bangalore and Ahmedabad have taxis most of the time. The fare starts at Rs 25 in cities like Kolkata whereas in Goa, it can go up to Rs 100 (~$1.5).
Private car plus driver
Another very recommended option, especially for family trips with children or a group of four friends who wants comfort, is to hire a car and driver for the duration of the trip. We were a family with two parents and two small boys (since we had another little girl), so a trip by train or bus was not relevant to us.
Since we planned to travel in Himachal Pradesh, we rented the car and the driver in Shimla (the main hill station in Himachal Pradesh) and so we traveled about three weeks in large parts of Himachal Pradesh. The vehicle was very comfortable, the driver was nice and very friendly towards the kids so the missile experience just got stronger. Cost of service, about $ 100 per day (including different fees and gas)
Best local food
The Indian cuisine is huge, full of spices, flavors and odors. It is mainly a paradise for vegan and vegetarians because it is naturally vegan cuisine. We published a great article about Indian cuisine and you are invited to read it in order to get to know it in depth. The recommendations in the following paragraphs are really only in a nutshell.
To taste the best local and street food in India, here are some of the cities and places you can try.
Delhi
When it comes to street food, there are literally no words to describe the beauty of Delhi. From Chole Bature to Aloo Parathas to Pani Puris to even Nahari and Haleem during Ramadan, Delhi is bustling with delicious food in every corner. On your trip here, do try the Kulchas sold at local stores, the succulent hot momos & the famous Dahi Puris and Daulat Ki Chaats that make this entire city so special.
Mumbai
Mumbai is definitely every foodie's paradise. Head here for a short trip and you will fall in love with their Bombil fries, Modaks, Faloodas, sandwiches, Sev Puris, Vada Pavs, Pav Bhajis and of course, their delectable spread of seafood.
Kolkata
Cheap, delicious and mouth water food can definitely be found in the city of Calcutta. If you're craving for Tibetan food, head to the famous Tiretti Bazaar or visit Chinatown and Tangra for Chinese food. You can also head to Vivekananda Park for delicious rolls, mutton and fish cutlets and some divine Puchkas. Golpark and Dhakuria also offer some great joints.
Goa
Goa offers you the best seafood you will not find anywhere else. From the delectable prawns, tuna and salmon to the lobsters and pork curries, Goa boasts on having the finest Konkani cuisine in India. On your visit here, do try their Bebinka, Pork Vindaloo and other seafood specialties.
Best hotels
Not only does India boasts of its beautiful landscapes, bright culture, diversity, and brilliant cuisine, but also its beautiful properties, villas, cottages and hotels. If you're planning a visit soon, you can consider some of the most famous and luxurious places to stay on the list given below. For bookings, you can visit booking.com
The Leela Palace, Udaipur
On your visit to Udaipur in Rajasthan, you must stay for a day or two at the Leela Palace. Overlooking the city palace and Lake Pichola, this hotel offers the best lodging experience and an incredible experience for those visiting India for the first time.
Visiting the Leela Palace also gets you closer to some of the biggest attractions in the city and gives you a fine taste of Rajasthani culture and cuisine at the same time.
The Oberoi Amarvilas, Agra
While traveling to Delhi and Agra, you can spend a day or two at the Oberoi Amarvilas. Known for its elegant and comfortable rooms, this place is just 600 m from the Tal Mahal and definitely the best luxurious hotel you can spend a few days at. Guests have the opportunity to enjoy yoga classes, spa treatments and a delicious array of cuisines from around the world. There are several other recreational activities you can relish throughout the day.
Wildflower Hall, Shimla
Wildflower Hall in Shimla is definitely an ideal hotel to stay in during your trip to Shimla. From the iconic setting to the exotic cuisine and state of the art facilities, you will find almost everything here. Wildflower also organizes recreational activities such as trekking, ice skating, mountain biking and adventure thrills you can participate in. And if you like to spend some time alone, feel free to take a walk through the lush green cedar woods.
The Tamara, Coorg
If you're heading down south, do spend some time at the picture perfect location called Coorg. The Tamara here happens to be the best place to stay in. Here, you will get easy access to all the touristy spots. Apart from that, you can also enjoy some of the world class facilities offered like bars, restaurants, gardens and coffee shops. The hotel has 30 rooms overall and is equipped with all modern amenities to make sure your holiday here is a remarkable one.
Orange County Resort, Kabini
Another beautiful place to stay in India is Orange Country Resort, located at Kabini. Beautifully nestled between several acres of tea and spice plantations, this place is the perfect option for those who want to enjoy modern facilities, scrumptious cuisine and state of the art facilities. The resort has the most picturesque balconies and seating area where you can grab a cup of tea, read a book and enjoy the cool breeze.
Travel Insurance
There is no doubt that you understand the importance of travel insurance for you and for those who travel with you, whether it is a family member, spouse, children or close friend.
But that's not enough. It's very important that you understand that travel insurance should be done by a professional, international and well-known company that insurances are its area of expertise.
Therefore, we recommend that you choose World Nomads Travel Insurance

How To Pack For India?
If you're wondering how you should pack for your trip to India, here are some tips that can help:
Mens Packing Bag
To make sure you're completed sorted for your vacation, make sure to carry the following:
Jeans- You will need them for dinners, cafe, bars, etc.
T-shirts- carry enough of them so that you have a new one to wear alternate day
Tank tops- Carry 2-3 tank tops to stay cool
Comfy pants for hiking and yoga
Wear sweaters, coats or sweatshirt if you're visiting a colder region
A pair of sandals
A pair of boots
A few pair of shoes
A hat and sunglasses
Tennis shoes and socks
Women's Packing Bag
For women, we'd recommend you to take the following with you on your trip:
Comfy pants/trousers
This will make you feel comfortable the entire day, regardless of whether you are walking or hiking
Jeans
You might have to visit new places and look presentable. So make sure you're carrying a few pairs.
3. Leggings & kurta
Carry a few pairs of leggings or yoga pants as well. Make sure you have Indian kurtas to match with them. Women wear them very often.
Long skirts and dresses
Keeping a few long skirts and dresses ready will help you walk around at ease, visit temples & more.
Swimsuit
If you're traveling to Goa or Kerala, a nice swimsuit will definitely do wonders. Make sure you have a few pairs.
How to pack for kids?
If you're traveling with kids, remember that less is always more. Don't take toys because kids will play with almost anything, including seashells and sand they find on beaches. Make sure you take only what you need. This includes clothes, their baby bottles, diapers and other essentials. For more advice on India, you can check out travel to India blogs available online.
The truth is, traveling to India can be slightly challenging as compared to other countries. But if you keep our tips, suggestions and ideas in mind, be assured that your trip will be a beautiful one.
FAQ
Is it safe to travel to India?
Contrary to popular opinion, India is quite safe to travel to. However, you must be well aware of the location before you visiting.
Make sure you've done your research, have your day planned from beforehand. It is always advisable to carry a cellphone with you in case of an emergency & even though violent theft is rare, make sure to keep your cash safe and secure.
What to expect while traveling to India?
It's quite possible to experience massive culture shocks during your trip to India. So we've decided to write down a few quick facts about the country that will make your travel easy.
First, Indian roads are filled with large vehicles and they drive swiftly. Cars could be coming from both sides as well and they're quite overcrowded. So you need to brace yourself before crossing the road. Second, there could be harmless, giant creatures such as cows on certain areas of the country roaming aimlessly. There's no need to worry. You can still travel freely.
Third, a few local areas can be a bit too noisy and congested, so you can prepare yourself a bit before visiting. Fourth, there is a general lack of sanitation in India, especially on the streets. But if you're visiting someone's home, don't worry, you can expect that to be clean.
What do I need to know when traveling to India?
Since you're from a different part of the country, you can expect people to be quite hospitable and kind towards you. This is because Indians always like to stress on hospitality.
Apart from that, you will also be expected to pay three times more than Indians at local stores and markets so you have to know how to negotiate with them.
Third, do remember that India is a conservative country and public display of affection is not appreciated most of the time. And finally, make sure that you're well acquainted with the place you are visiting.
How much does it cost to go to India?
Traveling to India is not that expensive. In fact, a day's expenditure does not cross more than 20 dollars. However, if you want to live a very fancy and expensive lifestyle, it can cost you 30 dollars per day.
How can I travel safely in India?
This depends on the location. It's best to use public transport like auto rickshaws and buses. You can also book Ola and Uber that is easily available in India. If the area is known for being unsafe, we suggest you to get back home by 7 pm.
Otherwise, there are several areas in the country where you can travel late into the night and feel absolutely safe.
What is the best time of year to visit India?
If you're planning to visit the hill stations exclusively, summer would be a good time. But if you're planning to tour the entire country, we would recommend between September to February as the weather is generally balmy and relaxing during this time.
Do I need shots for India?
The CDC and WHO are generally recommended before you visit India.
Is travel to India safe?
Traveling to India is generally quite safe. However, the place and locations can differ here. We would always recommend that you travel with a group of friends to make sure you're having the best time and a safe stay.
Is it expensive to visit India?
If you don't wish to experience a very luxurious holiday, visiting India should not be that expensive. Even if you have the tightest budget, you won't have to spend more than 15 dollars here.


Which city has the lowest cost of living in India?
Bangalore, Kolkata, Chennai and Hyderabad are some of the best cities in India with the lowest cost of living.
How much does a meal cost in India? (need a table)
Grabbing a meal in India at a mid-range expensive restaurant can cost you between 700-1200 rupees if there are two people.
What is the best time to visit Taj Mahal?
November to February is generally the best time to visit India as the weather is balmy and slightly cold. During the other seasons, there's heavy rains and heat that can spoil your entire mood.
Is Taj Mahal open every day?
You can visit Taj Mahal between 6 am to 6:30 pm on all days, except Friday. On Fridays, the Taj Mahal is only open for afternoon prayers for Muslim.
What is the entry fee for Taj Mahal?
The ticket price for every foreigner who comes to Taj Mahal goes to Rs 1100
Is there a dress code for the Taj Mahal?
There is no dress code for the Taj Mahal. However, if you are in India, we would request you to be careful of the way you dress. There are certain areas that are modern.
You can wear whatever you want. But there are areas that are conservative and its advisable to wear long kurtis and salwars there. At the Taj Mahal, some ladies wear sarees, some stick to ethnic wear. You can stick to whatever makes you comfortable. But at the same time, try to stay covered in order to avoid stares.
How much did the Taj Mahal cost in rupees?
Back then, it took 32 million rupees to construct the Taj Mahal. But the same amount would come up to 52 billion rupees if it had to be constructed right now.
Can we visit Taj Mahal at night?
Yes, you can visit the Taj Mahal between 8:30 pm to 12:30 am at night
What is the best time of day to visit the Taj Mahal?
Sunrise, sunset and the full moon are the best times to visit Taj Mahal. These are also the peak hours and definitely the most beautiful time of the day.
What is written on the Taj Mahal?
There is calligraphy done all over the walls of the Taj Mahal and they are quotes and scriptures from the Holy Book of Quran.